The new Agua Caliente Casino Cathedral City is a 125,000 square foot development, featuring 30,000 square feet of casino floor and 5,000 square feet of restaurant space. Raymond performed the fireproofing, framing, hollow metal frames, insulation, drywall, taping, painting, wallcovering, and installation of several specialties for The PENTA Building Group.
The exterior design of the casino was complex and included five separate Dryvit finish colors. Protecting each individual color from the next required careful application and it was imperative to maintain control over the finish coats due to the excessive desert heat. Material was stored in air-conditioned storage containers to maintain proper installation temperatures.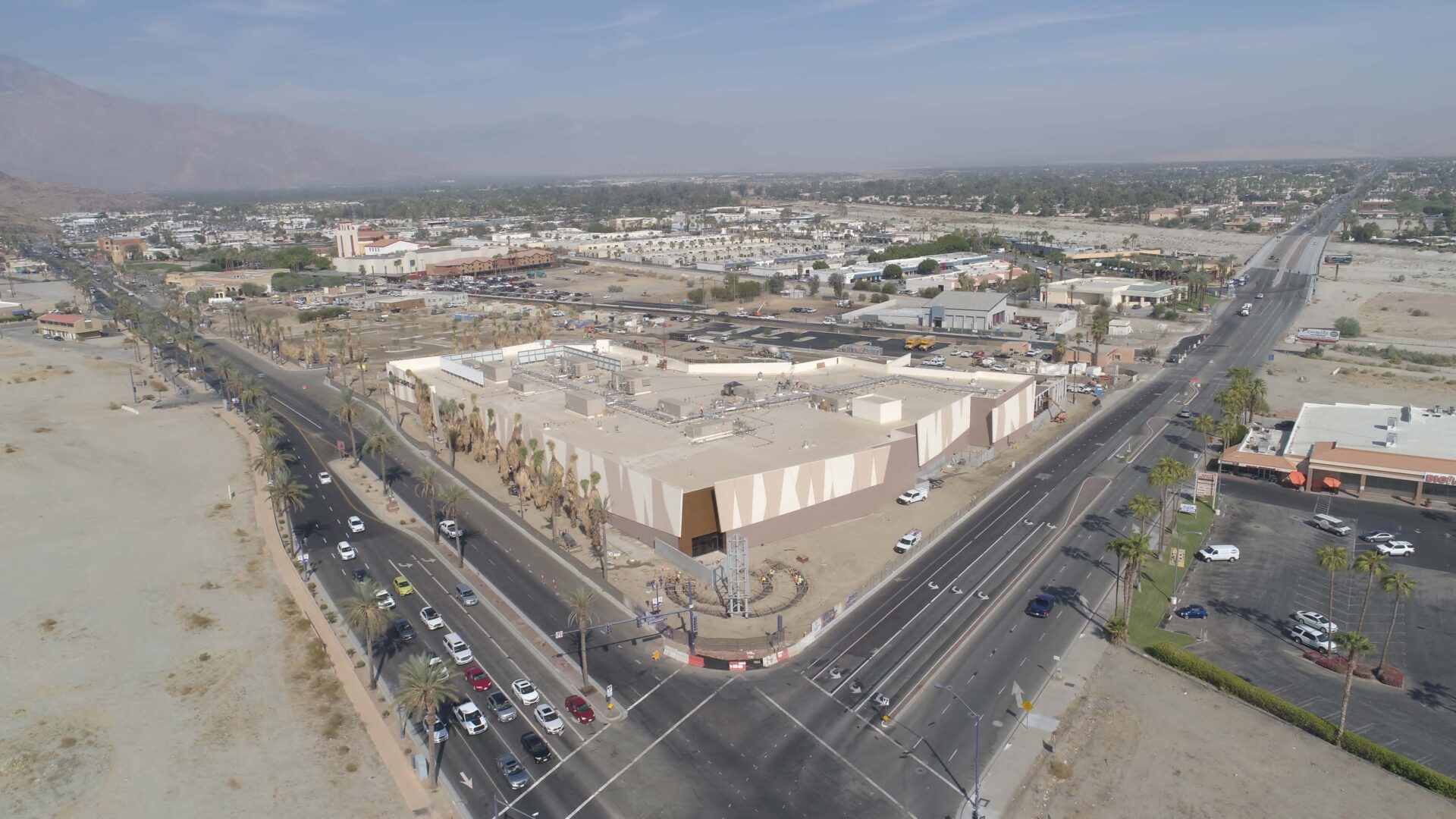 The main body of the building had full height diagonal crisscrossing reveals that required precise layout with perfectly straight edges. After base and mesh were complete, the reveals required three separate color passes to complete. Exterior insulation finish systems (EIFS) replicating metal panels were installed on the southeast and southwest corners of the building.
For the interior of the project, Raymond prefabricated over 2,000 individual wall and ceiling panels offsite under controlled conditions to be delivered to the jobsite for installation. Panels varied from 6" 16-guage structural walls in the back of house areas to 3-5/8" 20-guage soffits and ceiling framing in the casino area. All of the prefabricated wall and ceiling panels fit together perfectly.
In the casino areas, there is a complete Unistrut sub-ceiling system infilled with prefabricated ceiling panels. This engineered system was invaluable for the entire project as the prefabricated soffit panels and all suspended items hung from the sub-ceiling rather than the roof deck, leaving an abundance of room for mechanical systems above. Included were hundreds of feet of prefabricated radius soffits and Arktura lighted sound beams and 17,000 square feet of Rockfon ceiling grid. The grid, which houses speakers and cameras, was laid out in 12" by 12" squares and is flexible to move as gaming areas change.
Prefabrication proved instrumental in delivering the Agua Caliente project on schedule. The casino celebrated its grand opening on November 24, 2020.