At Raymond, we have outstanding employees, so we decided to feature some of them on our blog. Our next Employee Spotlight features Josh Helmer, Area Superintendent for Raymond's Northern California region. Josh has been in the construction industry, and with Raymond, for just over 20 years.
We sat down with Josh to learn more about him and his time at Raymond.
What brought you into the construction industry? My desire to learn and become knowledgeable in a skilled trade that compensated well. I was fortunate enough to get in with a company like Raymond right out of the gate.
What do you think is the most important change happening in the construction industry today? The biggest change I currently see happening in the industry over the last 20 years is the way people communicate. For the most part now, there is a lot of communication done via email and text and a lot less done through phone conversations, direct personal conversations, or in person gatherings/meetings. Building and fostering relationships is the most important component of our industry, in my opinion.
Have there been challenges on any of your current projects, and how have they been overcome? One of the biggest challenges currently is the complexity of the inspection process on one of our projects. Fortunately, we have a phenomenal team out there that has pivoted, adapted, and been creative, allowing us to attack the challenges head on.
How would you describe your career progression at Raymond? I have been blessed to be part of the Raymond team for a long time. I started as a green apprentice, was made Foreman soon after completion of my apprenticeship, promoted to General Foreman, Trade Superintendent, and finally Area Superintendent within the last few years. It has been rewarding to be a part of some of Raymond-Northern California's biggest projects over the last 20 years.
What's the best thing about your job? The relationships. Some of my closest friends in life work with this company. I have been fortunate to establish and cultivate many friendships at Raymond, as well as within the industry. I also love having a voice in being able to promote and reward those employees who have worked hard to provide for their families.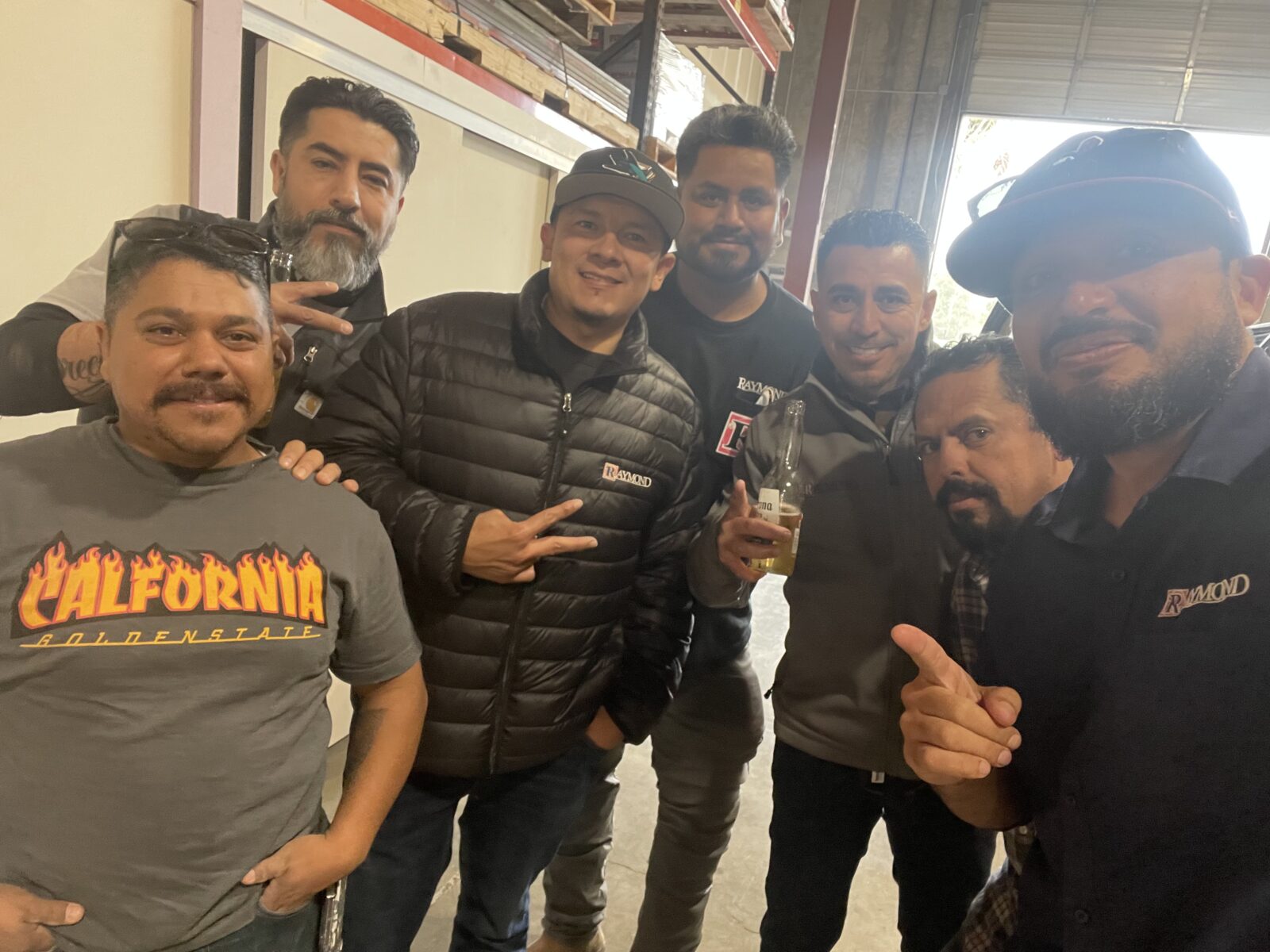 What is the most challenging part of your job? The most challenging part of my job is the tough conversations that need to take place at times. Adapting to the different ways people receive information and being able to deliver that information in a way that it can be received.
What do you like doing when you're not at work? I love to be outside. Backpacking. Challenging myself both mentally and physically. I love music, going to shows and concerts. I love hanging with my three amazing kids, Gabe who will be 20, Noah who is 17, and my little girl, Mercy, who is 11 going on 23.
Have you had any challenges in your life that you've overcome that you want to share? All of us have challenges, I'm sure. But I'm blessed to say that I have gotten through many challenges and am better for them.
What inspires you? I am sure it is said often… but my kids inspire me to be my best, or at least strive to be my best, spiritually, physically, emotionally, and financially.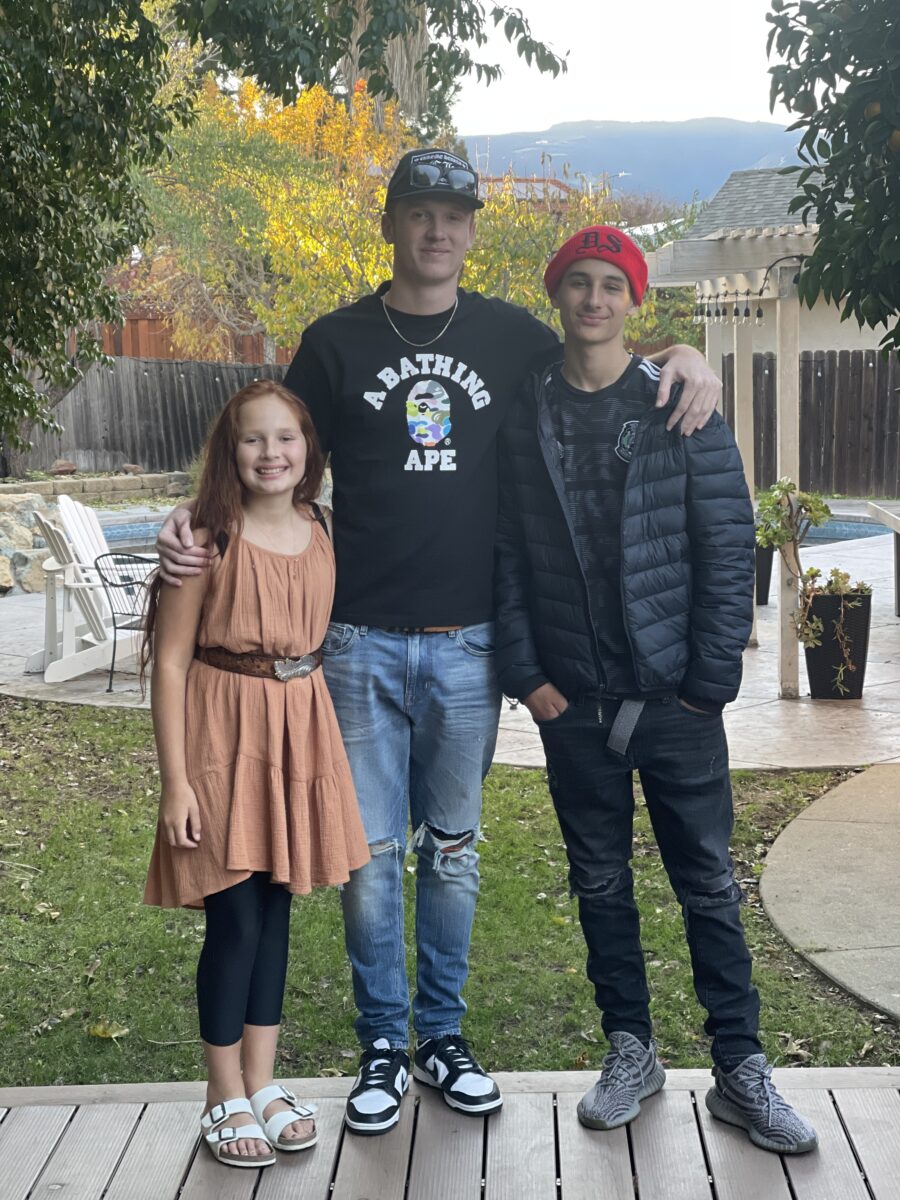 What's one thing you couldn't live without? That's a good question! My faith, my kids, my circle of friends, sense of humor, GOOD MUSIC, a good lasagna and lemon merengue pie. Some of those last things I could live without… but I would give serious thought as to whether it would be worth it!
What is something most people don't know about you or are surprised to learn about you? That I'm sarcastic…
How do you balance your career and your family? Balance is easy most of the time. Most things in life are replaceable or can be fixed. But time cannot. I try to keep everything in perspective and that helps me keep a healthy balance.
Is there anything else you would like to tell us? Raymond has been great to work for. I work with some of the best humans around… shoutout to my guy Sean Michel in Vegas (pictured below)!