120 Stockton is located in San Francisco's Union Square and features world-class retail, dining, office space, and housing. The 250,000 square foot development is a renovation of a previous Macy's Men's Store. In 2016, plans to strip the concrete and travertine skin from the exterior of the building and install a glass curtain wall facade were slated to be accomplished. Here in 2022, the plans came to fruition.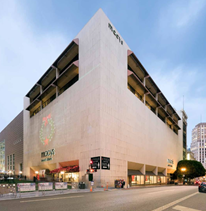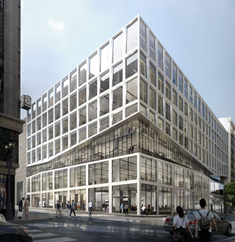 (Pictured, previous Macy's Men's Store and New Project Rendering)
Raymond performed insulation, fireproofing, drywall, and plaster for Plant Construction Company LP, on the project that included three types of cladding systems: a Metal Panel System, Glazing System, and Cement Plastering System. The plaster system was composed of Structa Wire Mega-Lath, Cemco Plaster Trims, Sika/BMI 690 with Fibers, and Dryvit "Lamina" and "Sandpebble Finish" to achieve the highest quality of plaster products that will endure the elements and time.
One of the biggest challenges of this project was plastering the building elevation that faced a neighboring Neiman Marcus building. Buildings are tightly fitted together in San Francisco and pose difficult conditions to apply plaster and finishes. Raymond coordinated with the general contractor to have several windows left out to pass scaffold and material, and complete our work. Raymond negotiated the plaster around several out of plane structural elements and created a unique expansion joint system at the 8th floor line.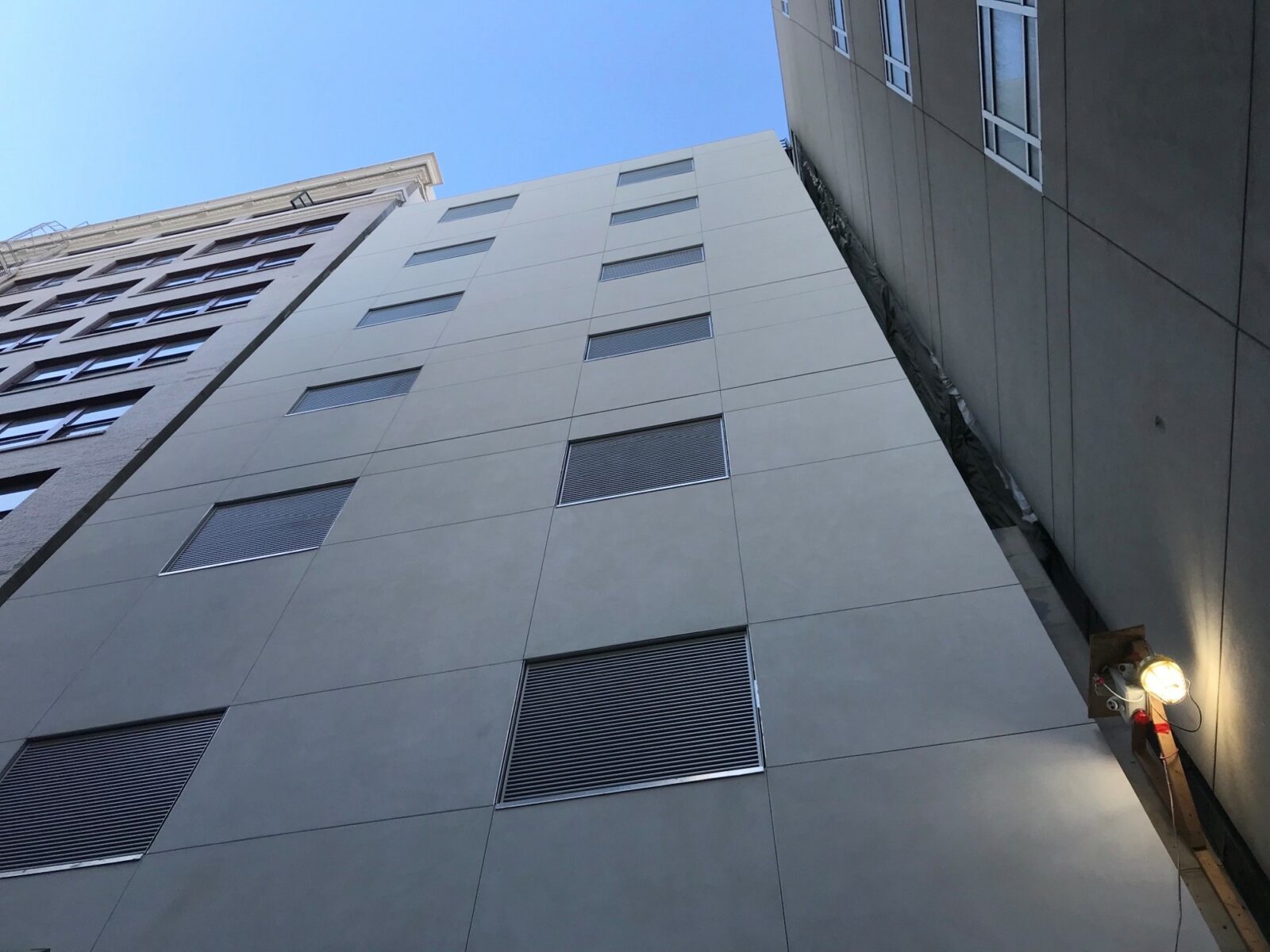 A project concern was plaster cracking while providing a smooth as possible plaster finish. Raymond provided a composite plaster system with a Dryvit Sandpebble Fine NTX Finish over Dryvit Genesis DM and Standard Mesh Lamina over Sika's BMI 690 with Fibers. In addition, Raymond framed all exterior walls to an L/540 to help create a rigid substrate for plaster application.