Raymond is a proud recipient of five Association of the Wall and Ceiling Industry (AWCI) 2022 Excellence in Construction Quality Awards. Raymond accepted the awards, that recognize excellence in construction quality in the face of complicated and challenging projects, at the recent AWCI Convention in Grapevine, Texas.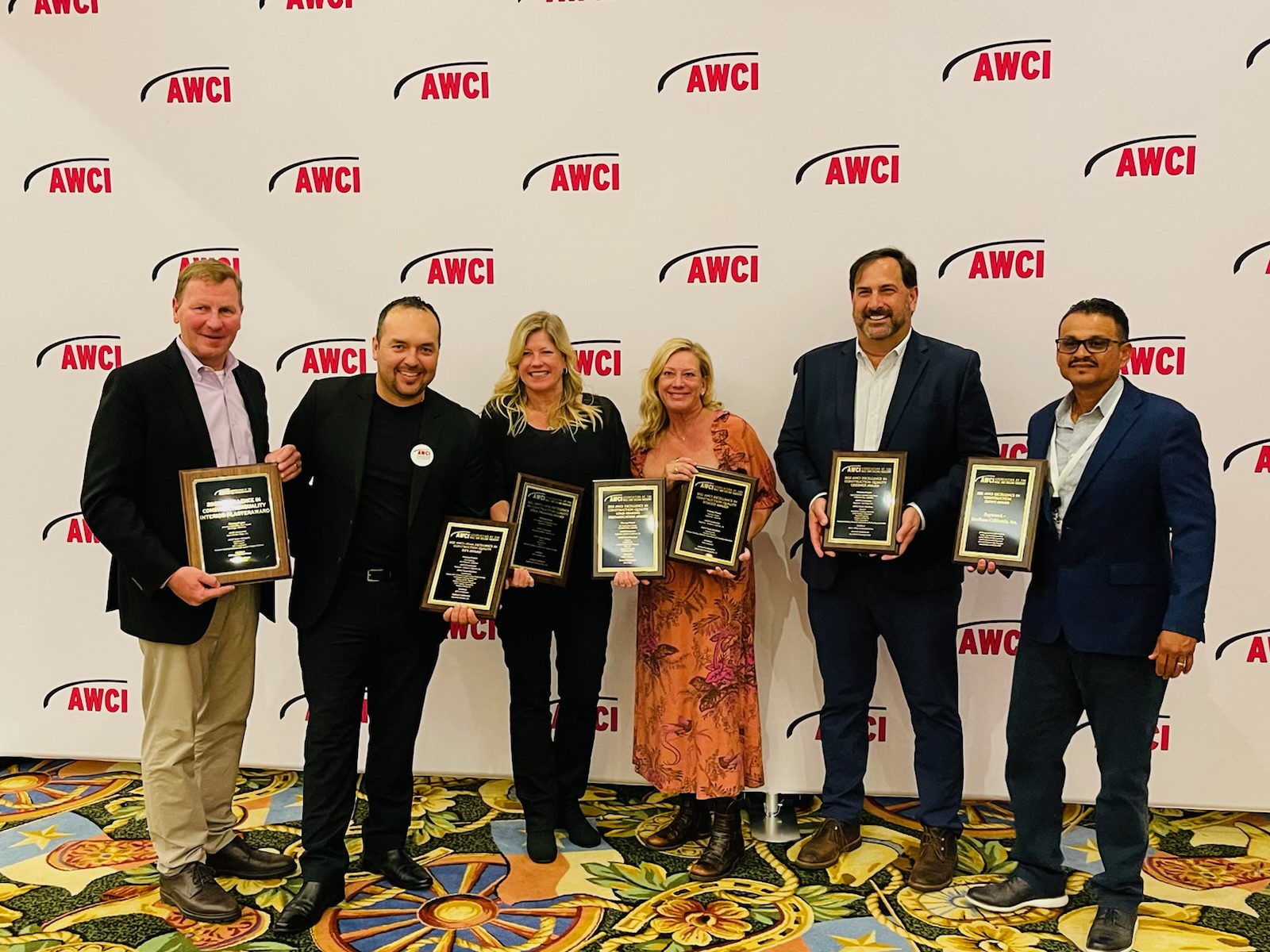 Raymond would like to congratulate our project teams for exceptional performance and dedication to continuous improvement.
Agua Caliente Cathedral City | Ceilings
The new Agua Caliente Casino Cathedral City is a 101,000 square foot development, featuring 46,256 square feet of casino floor and restaurant space, as well as 39,200 square feet of office and retail space. Raymond performed fireproofing, framing, hollow metal frames, insulation, drywall, taping, painting, wallcovering, and installation of several specialties for The PENTA Building Group.
Raymond designed, engineered, and installed a complete Unistrut sub-ceiling system infilled with prefabricated ceiling panels for the casino portion of the project. Included were hundreds of feet of prefabricated radius soffits, Arktura lighted sound beams and 17,000 square feet of Rockfon ceiling grid. This engineered system was invaluable for the entire project as the prefabricated soffit panels and all suspended MEP items hung from the sub-ceiling rather than the roof deck. Prefabrication proved instrumental in delivering the Agua Caliente project on schedule.
875 California | EIFS
875 California (also known as Crescent Nob Hill) is a multi-family residential development set atop the historic Nob Hill in San Francisco, California. The eight-story, 44-unit complex, is the first new development on Nob Hill in 40 years, and includes high-end finishes from Portugal, Germany, and China.
A challenge of the Nob Hill project was its location at the corner of Powell and California streets. This intersection marks one of San Francisco's steepest hills and the only cable car crossing throughout the city. Continuous coordination between all trades was key in ensuring smooth material deliveries and the safety of the entire project team.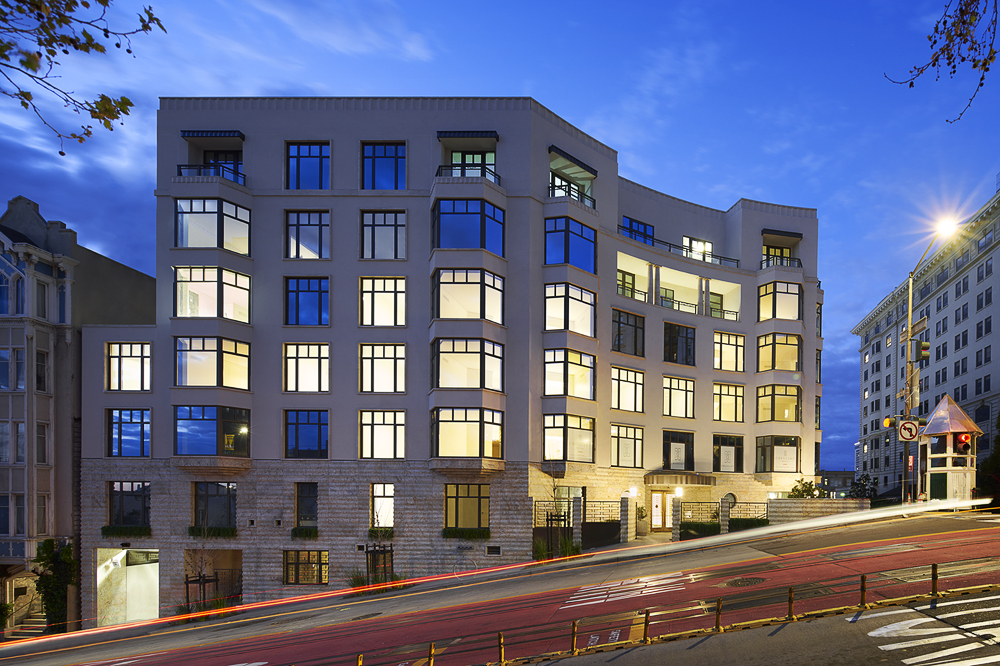 For the EIFS scope, a Dryvit Outsulation Plus MD System was used on the exterior of the building and planters, with a Lymestone texture fine finish. Raymond incorporated pre-coated Expanded Polystyrene (EPS) shapes during the EIFS process to reduce labor and increase quality. In the design phase of the project, the architects (Robert A. M. Stern Architects and BDE Architects) decided to incorporate balloon framing on the street elevations to eliminate as many control joints as possible in the Outsulation System. Raymond worked hand in hand with the design team to execute this vision.
Variel Senior Living | Load Bearing Prefabrication
Variel is a new senior living center in Woodland Hills, California. The project consisted of one, eight-story building and two, seven-story buildings.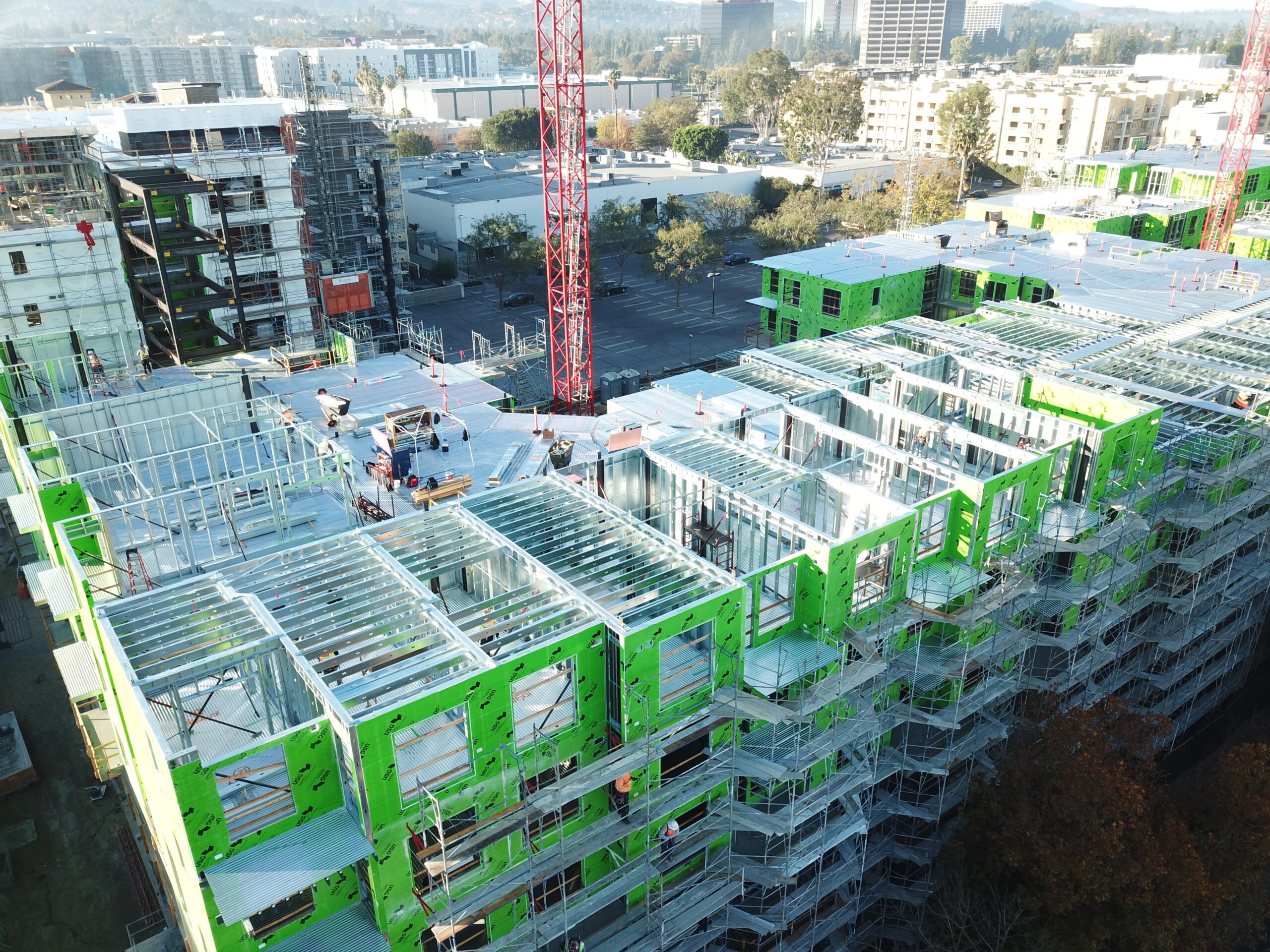 Raymond prefabricated exterior load bearing structural framing and sheathing panels, as well as interior wall panels. All panels were manufactured in a Raymond facility offsite and flown onto/into the building via crane. Raymond installed floor joists and decking (decking by subcontractor), and framed and hung miscellaneous areas such as balconies, eyebrows, and pop outs.
YouTube Theater | Stucco
YouTube Theater is 227,000 square foot venue, offering seating for up to 6,000 guests, with state-of-the art technology, luxury guest amenities, and premium sound.
Raymond completed framing, sheathing, plaster, insulation, and fireproofing on the new three-story venue embedded under the same sloping canopy as SoFi Stadium (also completed by Raymond).
Difficulty on this project surrounded its massive scale, design, and fast paced schedule. The project's radius walls included each stud with its own individual radius and own design, no stud was the same. Facade redesign required completing 87,105 square feet of framing, sheathing, scaffold, and plaster within a two-and-a-half-month period, forcing a large amount of labor to work 24 hours.
Resorts World Las Vegas | Honorable Mention Steel Framing
Resorts World Las Vegas is the first fully integrated resort to be built on the Las Vegas Strip in over a decade and features two 66-floor towers with 3,500 guestrooms, a 117,000 square foot casino floor, 5.5 acre pool deck (the largest in Las Vegas), 27,000 square foot spa, 70,000 square feet of retail space, and 250,000 square feet of meeting and banquet space.
The LEED Silver-designed development also includes the Theatre at Resorts World, a state-of-the-art, 5,000-capacity, concert and entertainment venue with two private lounges, special access bars, and VIP opportunities.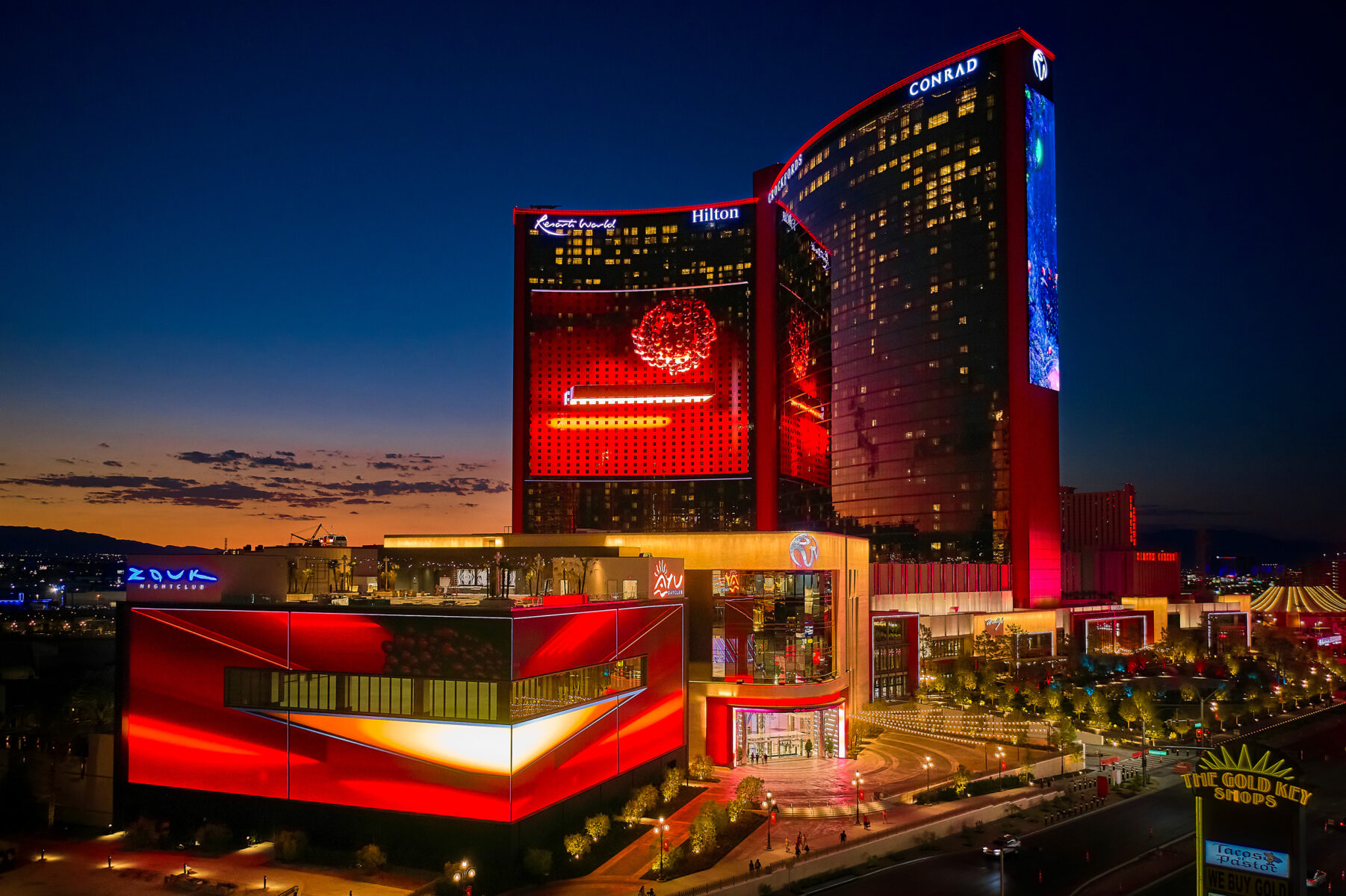 Raymond was contracted by W.A. Richardson to complete work at the hotel towers and theater. On the towers, Raymond performed exterior framing, sheathing, weather and air barriers, and painting, and interior core and shell framing, gypsum wall board, taping, firestopping, painting, and wallcoverings (with prefabrication of interior metal wall panels). At the Theatre, Raymond performed framing, firestopping, drywall, finishes, painting, wallcoverings, and acoustical ceilings and treatments.