Raymond recently hosted the 2020 Associated Schools of Construction (ASC) Faculty and Industry Dinner as part of the organization's 34th annual Region 6 & 7 Student Competition. Raymond is proud to have sponsored this dinner for the past 15 years, and in doing so has seen the ASC Student Competition advance through various phases of economic cycles. This year the program grew to new levels:
Number of Teams: 207
Total Number of Students : 1540
Number of Participating Universities : 53
Companies Participating in the Job Fair : 115
Companies Attending : 170
Registered Industry Attendees: 1400
At the event, Raymond CEO Travis Winsor addressed the many complexities of the construction industry, from the unique challenges of each project, the changing nature of the regulatory environment, to the delicate management of the interpersonal relationships necessary to complete a project:
"Our industry is embracing technology and delivery systems to remove this complexity from the jobsite. To the extent that information exchange, design development, prefabrication and planning can be moved out of the field, the more successful all of us will be. The removal of jobsite complexities to other locations creates greater efficiencies, provides a safer work environment while providing more consistent and higher-quality products.
As we move through 2020, some of the pressing issues that add to the complexity of our industry include:
Technology advancement and integration;
Green technology;
Increasing modular and prefabrication strategies;
Increasing material costs;
Decreasing labor force;
Better safety equipment and practices; and
Sustainability strategies
Finding ways to manage these complexities are part of the reason we collaborate with organizations like ASC. The students that participate in the competition represent the next innovators. They are focused on problem solving and exhibit a willingness to support change. It is our responsibility to embrace this spirit."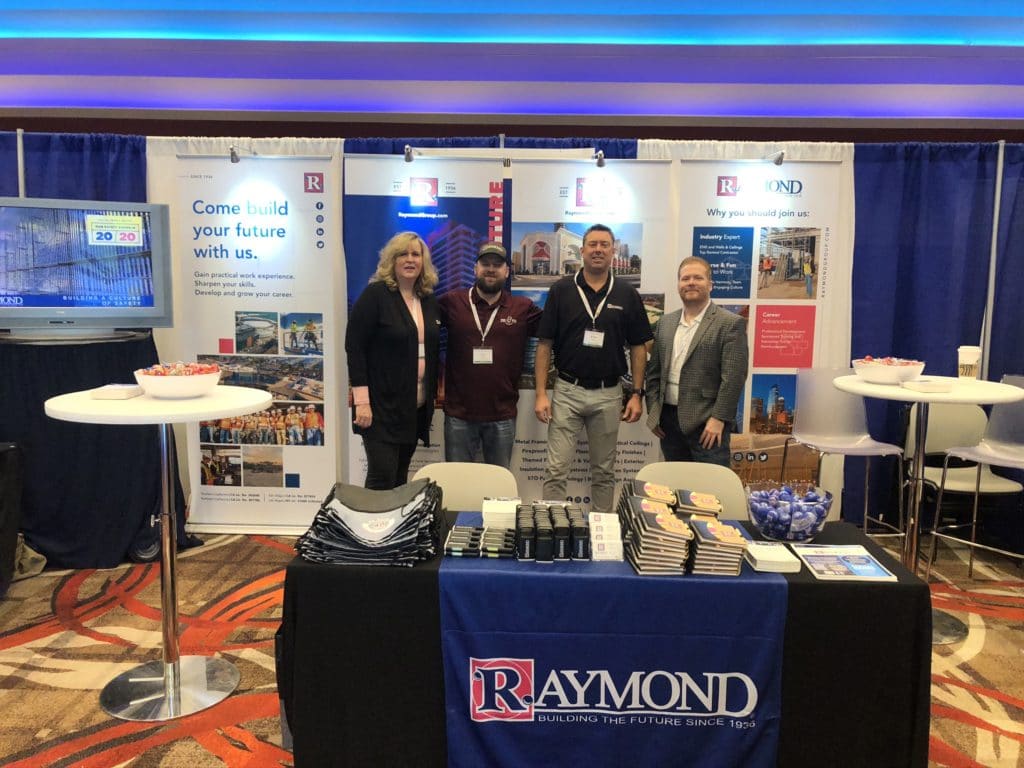 Thank you to ASC for hosting this student competition year after year and promoting the sharing of knowledge. As the next generation of construction leaders thrive on critical analysis and the strength that comes from a diversity of ideas and backgrounds, Raymond is committed to providing working environments where diversity is celebrated with tolerance and respect of our differences.