The Centennial Hills Hospital project, located in Northwest Las Vegas, is an expansion to the existing hospital. The new, five-story patient tower broke ground in 2019 and is being completed in stages, with Phase One set to open in the fall of 2020. Phase One will add 56 patient beds, increasing the total bed count to 318, and when all five floors are complete near the end of 2021, the total capacity will reach 390 beds. The expansion will include a Neonatal Intensive Care Unit, Intensive Care Unit, Intermediate Unit and Medical Surgical Units, and will increase capacity to the inpatient pharmacy, surgical services, and the post-anesthesia care unit.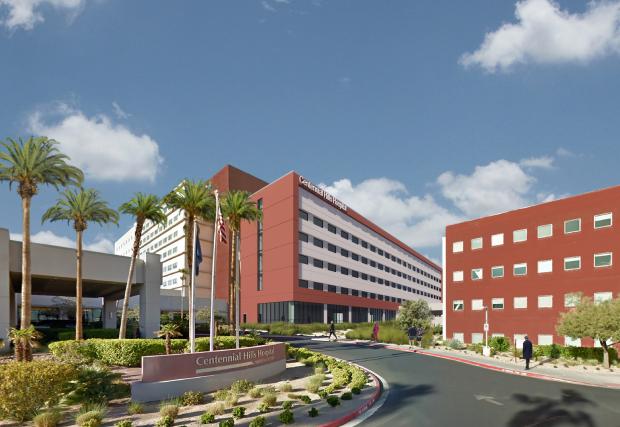 Contracted by SR Construction, Raymond is completing the framing, drywall, tape, paint, wallcovering, plaster, insulation, and acoustical ceilings. Sto Panel Technology is being used to prefabricate insulated metal wall panels. The prefabrication process begins with the production of lightweight steel framing components that are constructed into panels in an offsite location.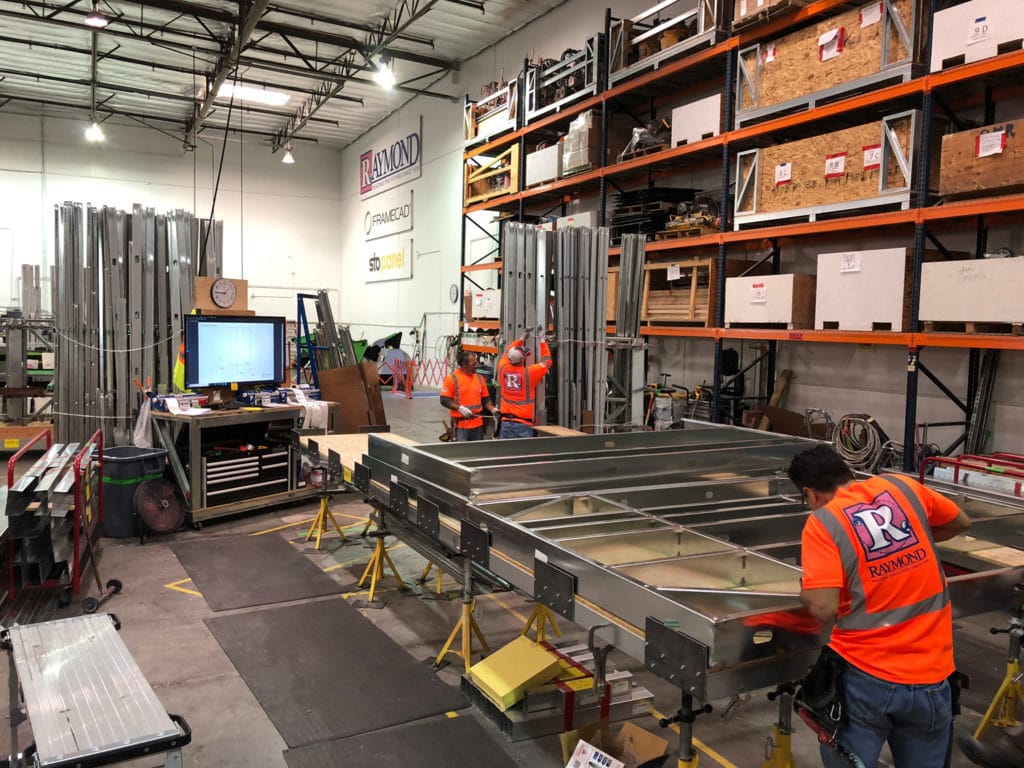 Exterior Insulation and Finish Systems (EIFS) are applied, and panels are loaded onto trucks for delivery to the jobsite.
Loading of the panels is methodical with panels set in a strategic order, allowing the offloading and installation processes to run smoothly.
The Centennial Hills Hospital project is a great example of the many benefits of prefabricated and insulated metal wall panels. The project is experiencing a reduction in manpower on site, a cleaner jobsite, and the schedule has been compressed, allowing hospital beds to be available four months earlier than anticipated.
Raymond is proud to be a part of the Centennial Hills Hospital expansion, which is crucial to serving the medical needs of the growing Northwest Las Vegas community. Importantly, this expansion allows local residents to receive essential treatments close to home.