At Raymond, we have outstanding employees, so we decided to feature some of them on our blog. Our next Employee Spotlight features Ashley Barredo, Project Engineer for Raymond's San Diego region. Ashley has been in the construction industry for 20 years (since high school!), and with Raymond for one. She is currently on our IQHQ Research and Development District (RaDD) and Horton Plaza projects, both in downtown San Diego. Ashley is married with a two-year-old son, and she and her husband are expecting a baby girl this May!
We sat down with Ashley to learn more about her and her time at Raymond.
What brought you into the construction industry? In high school, my friend's mom needed an assistant, so I started helping her in accounts payable. Throughout college, I worked in accounts receivable, payroll, and contracts administration. After college, I enjoyed the industry and transitioned into project engineering and project management.
What do you like most about working in construction? I enjoy working in the field and seeing projects being built. It is an industry where people work hard and take pride in their own work. You can see jobs you've worked on all over the city.
Three words to describe Raymond: Family-orientated; Integrity; Reputable.
What has been your favorite project with Raymond and why? Horton Plaza. We have a great team that has welcomed me to the Raymond family! I have learned a lot from this project, and everyone is so willing to help.
Have there been any challenges on your current projects and how are they being overcome? The site logistics of IQHQ is like no other job I have been on. At the beginning of fireproofing, it was challenging to make sure we had enough material, but not too much to overcrowd the job site. We kept in close communication as a team and got through it.
What does a typical day look like for you? There is no typical day, that's why I love what I do! Every day has different challenges.
What's the best thing about your job? Work/Life balance. It is nice to enjoy going to work each day.
What is the best advice anyone ever gave you? The best is yet to come!
What advice do you have for prospective Raymond candidates? Raymond really cares about its employees. That is very important to me because I take pride in my work environment. I don't want a place where I just do my job. I was looking for a career.
What do you like doing when you're not at work? My family is the most important thing to me. I enjoy hanging out with my 2-year-old, Jackson, and my husband. We enjoy traveling and just got back from a cruise where we had a lot of fun! I also really enjoy hiking.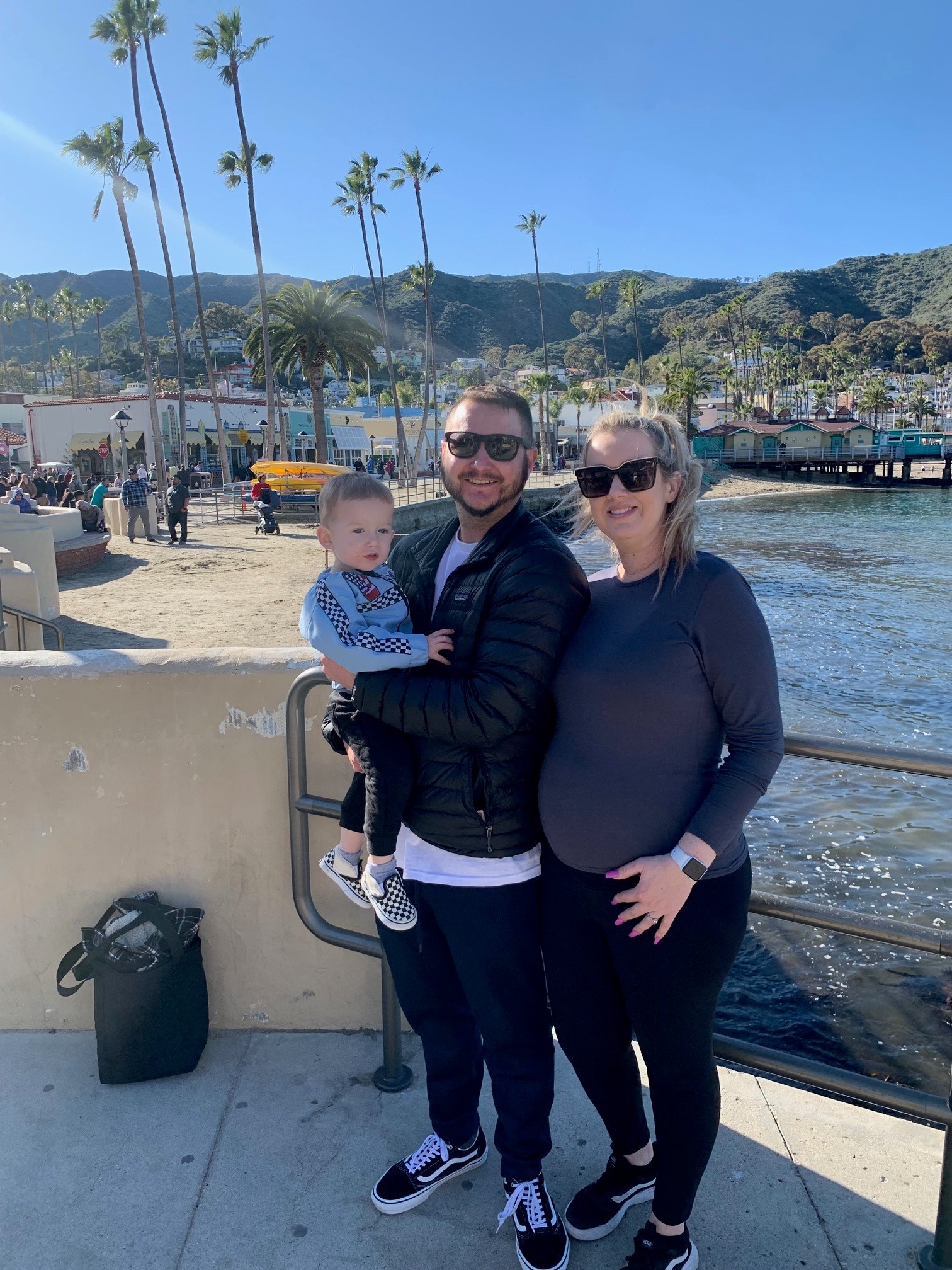 What music/artist do you never get tired of? Flume – I enjoy EDM music, and I love to go to music festivals.
When you were a kid, what seemed like the best thing about being a grownup? You could do and buy whatever you wanted.
What is the best place you have traveled to and why? Greece. It was very beautiful, and the food was amazing.
What meal could you eat every day? In-N-Out Double-Double, Animal Style.
What inspires you? My son. I want to be a good role model and give him the best tools to succeed in life.
What are the advantages of being a woman in construction? Men and women think very differently. Women can bring a new perspective.
What are the biggest challenges of being a woman working in construction? Years ago, when I told people I worked in the construction industry, the first question they asked was, "Are you a secretary." That question really bothered me because people thought it was the only available position in construction for women. Over the last 10 years I believe that mindset has changed. I have never felt different as a woman at Raymond. I don't really think about it.
What advice would you give to a young woman entering the industry? Learn as much as you can! Get in the field and get hands-on experience. Ask a lot of questions!