At Raymond, we have some outstanding employees, so we decided to feature them on our blog. Our next Employee Spotlight features Laura Arias, Accounts Payable (AP) Manager based out of our Orange, California office. Laura has worked in the construction industry for 16 years and began with Raymond in June of 2017 as a Payroll/AP Specialist.
We sat down with Laura to learn more about her:
What is the best thing about your job?  Having the opportunity to work alongside great individuals such as my direct supervisor who provides guidance and support every step of the way. I am lucky to have a leader with extensive knowledge in our industry which allows me to grow in my current position.  
What is the most challenging part of your job? Ensuring deadlines and goals are met successfully. Love a good challenge!
How would you describe your career progression at Raymond? It has been a positive experience. I have been given the opportunity to learn and grow in different positions within my department.
What is the best advice anyone ever gave you? When making a mistake, take responsibility and learn from it.  Focus on finding a solution to the issue at hand.
What do you like doing when you are not at work?  I have always loved doing volunteer work, particularly with children. I am currently getting ready to begin a new adventure with a non-profit organization (Peace4Kids) working with youth in foster care.
Peace4Kids is a trusted intermediary and ally for youth who frequently do not receive equitable support. In creating a community where their insight is valued, Peace4Kids recognizes that people with a lived foster care experience have learned to emerge from crisis while living in a shroud of uncertainty about the present and future. Many skillfully adapt with pathways to personal restoration and create a global impact.
Before working at Raymond, did you have any other interesting jobs? I worked for a glass and glazing subcontractor prior to Raymond and it gave me the insight and appreciation for the construction industry. The wonderful projects being built by Raymond and what it takes to get them done is absolutely amazing!
What inspires you?  Learning about successful people who have overcome adversity in their lives by working hard and never giving up. This keeps me going and makes me realize how fortunate I am.
What is one thing you could not live without?  Definitely family.  Having the support of family is essential to personal growth and wellbeing.
What is something people are often surprised to learn about you? I share the love of motorsports with my sons!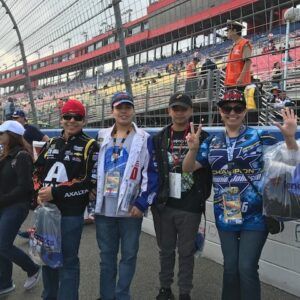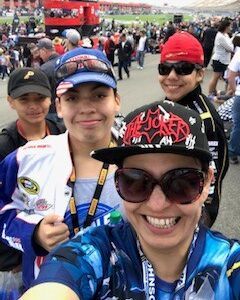 Three words to describe Raymond: Best Workplace Ever!