At Raymond, we have some outstanding employees, so we decided to feature them on our blog. We'd like to highlight Las Vegas project superintendents Ricky Lopez and Mike Brown. Ricky and Mike have been with Raymond for 17 and 15 years respectively and have been instrumental in the success of Raymond's largest project to date, Resorts World Las Vegas.
Resorts World Las Vegas, opening this June 24th, is the first fully integrated resort to be built on the Las Vegas Strip in over a decade and features two 66-floor towers with 3,500 guestrooms, a 117,000 square foot casino floor, 5.5 acre pool deck (the largest in Las Vegas), 27,000 square foot spa, 70,000 square feet of retail space, and 250,000 square feet of meeting and banquet space.
The development also includes the Theatre at Resorts World, a state-of-the-art, 5,000-capacity, concert and entertainment venue with two private lounges, special access bars, and VIP opportunities. The Theatre is set to open November 5, 2021 with a Celine Dion Residency.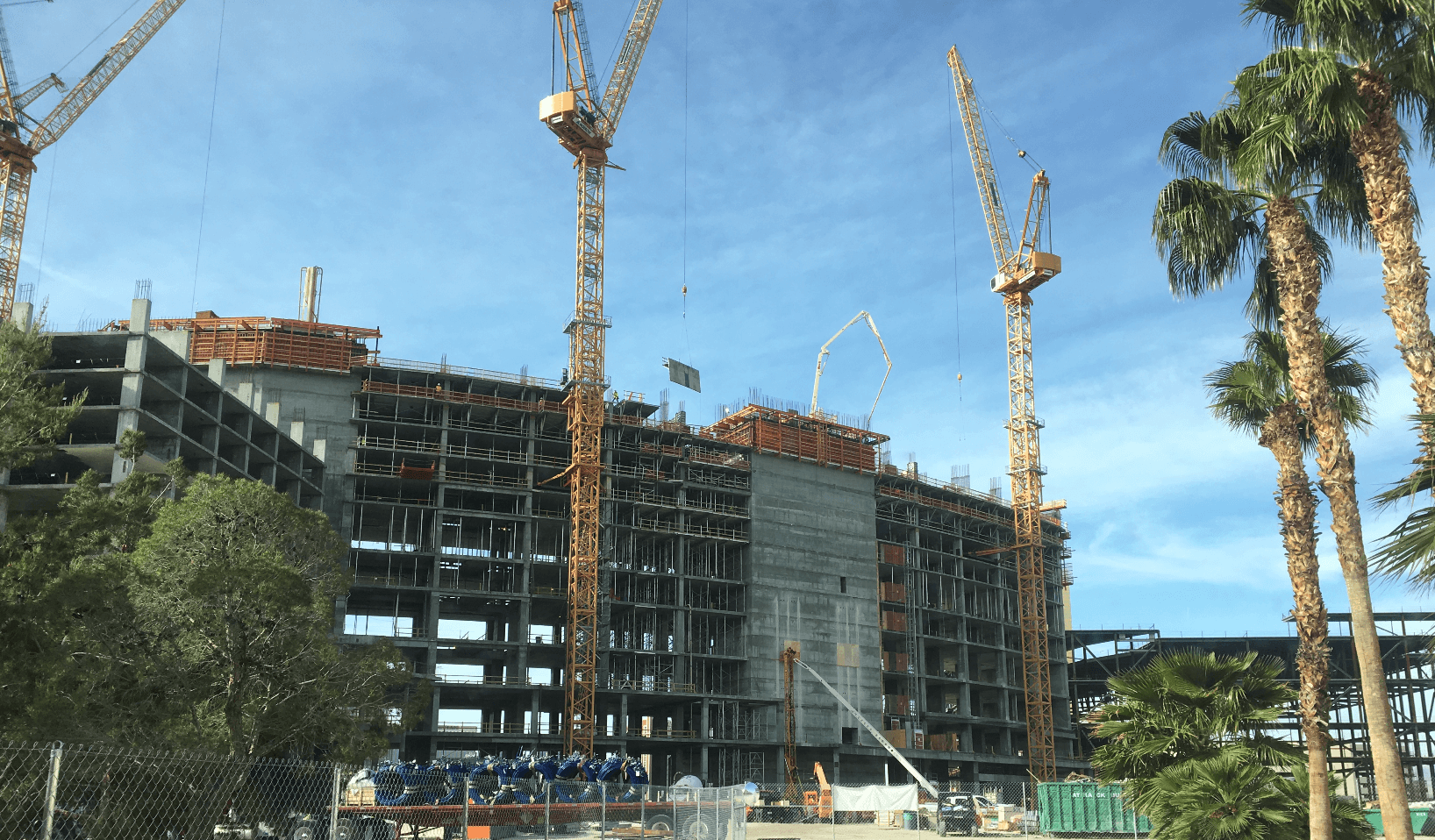 Raymond was contracted by W.A. Richardson to complete work at the hotel towers and theater. On the towers, Raymond performed exterior framing, sheathing, weather and air barriers, and painting; and interior core and shell framing, gypsum wall board, taping, firestopping, painting, and wall coverings (with prefabrication of interior metal wall panels).
At the Theatre, Raymond is performing framing, firestopping, drywall, finishes, painting, wall coverings, and acoustical ceilings and treatments.
Over the last four years, Ricky and Mike successfully teamed up to manage manpower (which neared 500 at its peak), material, inspections, safety, quality control, subcontractors, scheduling and more on the property built to LEED Silver standards. They saw the growth and development of many new Raymond foremen and overcame challenges related to the COVID-19 pandemic, meeting skilled manpower needs, and maintaining production on a quickly moving project with frequent design changes. The fast-paced schedule and growing scope of work required outstanding coordination with the field, other subcontractors, and the general contractor.