Happy Holidays from The Raymond Group! We would like to express our sincerest gratitude to our customers and partners for your trust and support. We would also like to thank our employees whose diligence, self-motivation, and dedication drive our innovation and success. We look forward to moving into the New Year together!
For this year's holiday card, Raymond held a children's art contest judged by our very own superintendents. We asked each child (aged 7 to 17) to express what Peace on Earth means to them. We offer our congratulations to Sarai Salinas (age-17, daughter of Northern California Foreman Jose Rubio) for being our Holiday Card Winner!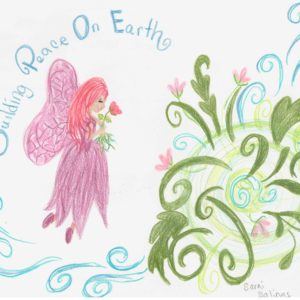 Grand Prize Winner Sarai Salinas (17): "Building peace on Earth is where everyone agrees on finding a middle ground where everyone is happy."
It is the time of year that we offer our best wishes for a happy new year filled with health, joy, success… and, of course, Peace on Earth.
(Hover over the below photos to reveal our Holiday Card Runner-ups!)