Raymond is proud to have been a part of the Moffett Hangar renovation at Moffett Airfield in Santa Clara County. Originally constructed during WWII, Moffett Airfield and its three airship hangars are historical landmarks known for their size and service to our country. Hangar One is composed of steel girders and Hangars Two and Three are built of wood.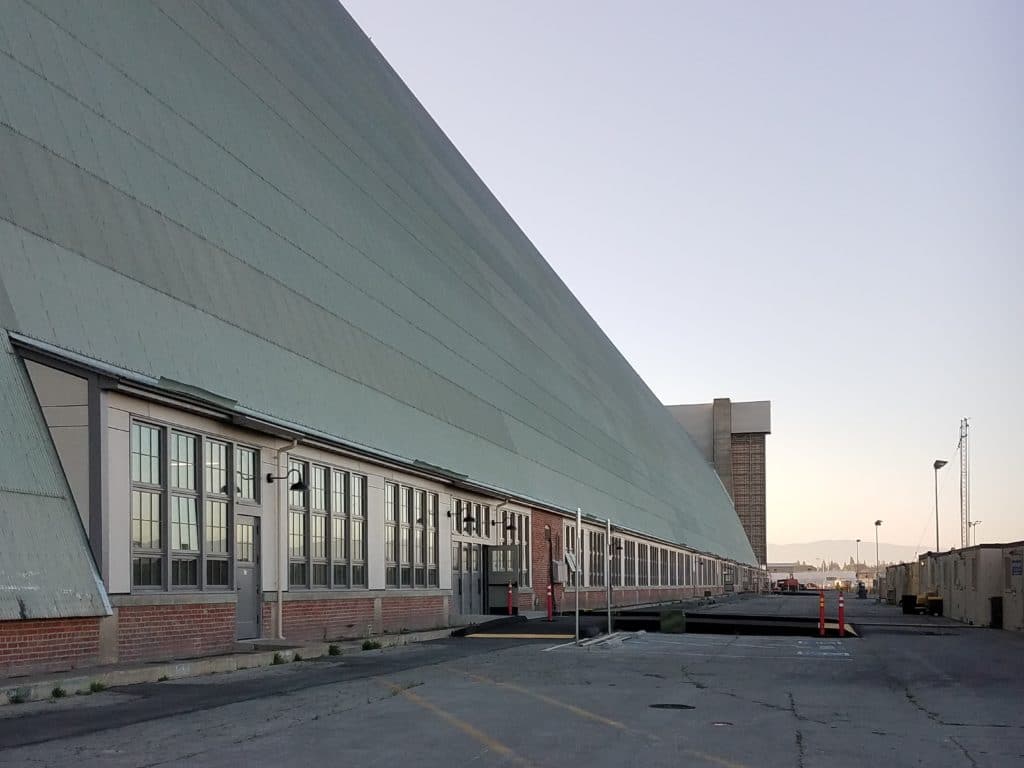 Raymond's Northern California region worked with Turner Construction on the renovation of the 171-foot-high Hangar Two, performing the shop drawing development, wood framing, weather barrier, fiber cement panels, flashing, and sealant. Fifty-one timber trusses resting on concrete bent frames make up the two-story structure.
Raymond was eager to take on this project that had a large-scale presence, marveling everyone involved. The entire project team excelled from preconstruction to completion. Without any blueprints to start from, communication and teamwork were vital to develop new drawings, and execute the project safely. Fall hazards were a primary concern with most of the work taking place at heights greater than 120ft. In order to frame for the fiber cement panels at cantilever ends, Raymond repelled down with the use of swing stages.
With great synergy and transparency between trades, Raymond completed the project under budget and with zero injuries. As one of the largest freestanding structures ever constructed, renovation of the historical Moffett Hangar Two pays tribute to those in the 1940s who dared to build it.