Raymond's San Diego region once again participated in the San Diego Building Industry's annual Baja Challenge by helping to build a home for a family in need just south of the San Diego border. Raymond was invited to the team challenge by the Whiting-Turner Contracting Company. Both Raymond and Whiting-Turner brought employee volunteers, along with their family and friends. Twenty homes in total were built by participating companies.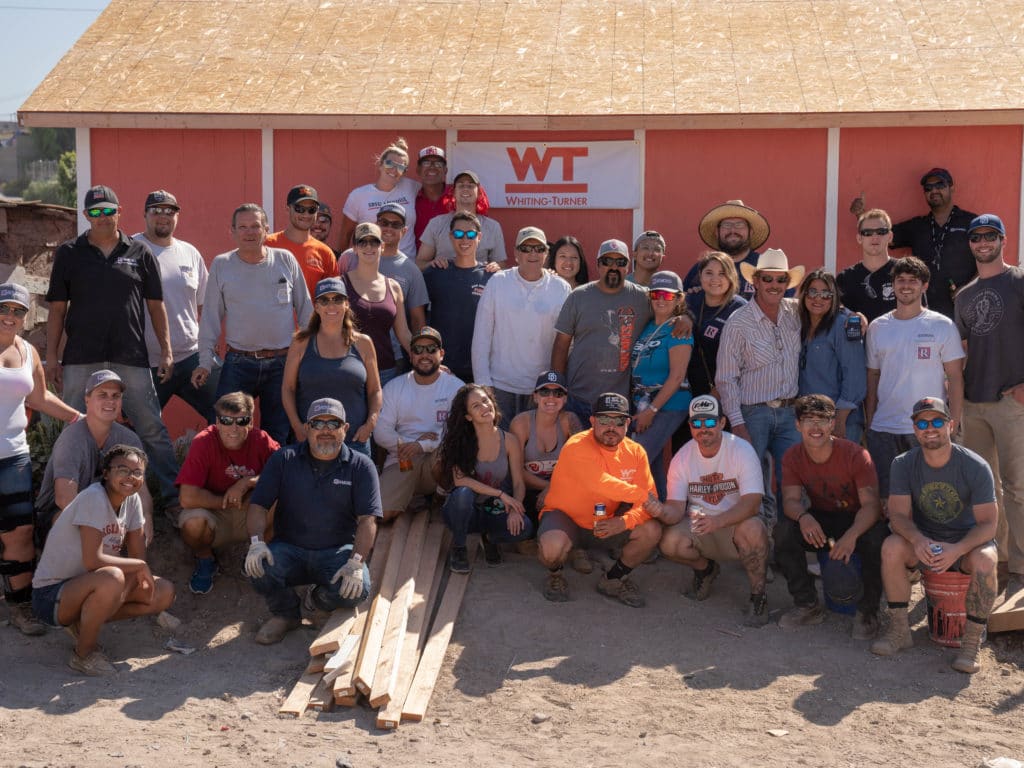 This year marks the Baja Challenge's 20th year of operations with the goal of improving the standard of living and reducing health hazards for impoverished families in the colonies east of Tijuana, Mexico. This year's event, which took place on Saturday, October 12th, was a coordinated effort between the non-profit organization Project Mercy and Baja Challenge, and required both volunteers as well as donations for building materials.
Each year Raymond is humbled by the opportunity to give back to one of our neighboring communities. We appreciate being able to partner with such giving organizations and industry partners.