Raymond is proud to welcome Lucia Corvera to our Southern California team. Lucia is a recent Newport Harbor High School graduate and participant of the Coastline Regional Occupation Program (ROP) for Construction and Technology through Estancia High School. Lucia was introduced to Raymond through the ROP program, which Raymond actively participates in, providing mentors, material and supplies, and scholarships.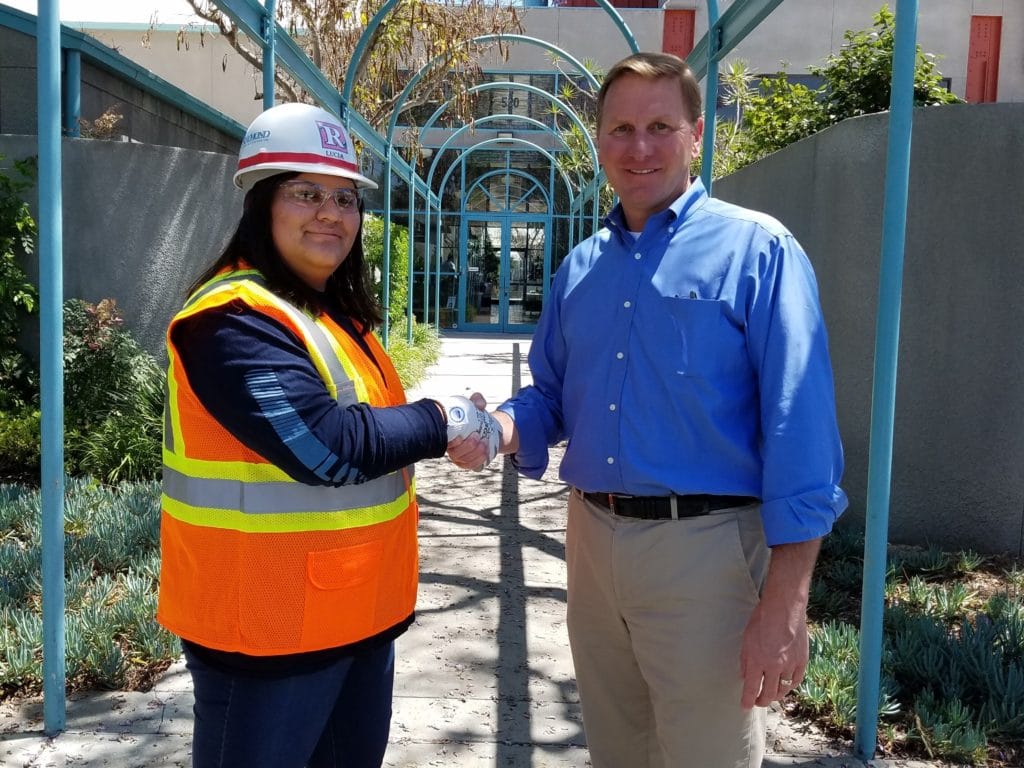 Coastline ROP helps students experiment with, and get started on, career paths that may not have been thought about or found possible. Students are offered innovative classes that are relevant, interactive, and hands-on, that prepare them for entry-level employment. Instruction and lab experiences in construction and technology include subjects such as blueprint reading, basic plumbing, electrical, masonry, glass, tile, flooring, drywall, carpentry, and roofing repairs. Classroom competition gives students opportunities to gain confidence in their skills.

Lucia was part of the Estancia High School ROP team that competed in this past year's Building Industry Association (BIA) of Southern California Design-Build Competition, taking first place overall, as well as the award for safety. The event, sponsored by the Southern California Homebuilders Industry Association, included 12 high school and junior college teams, each given the opportunity to showcase their skills with 1.5 days to develop a tilt-roof yard shed.
We are very excited to have Lucia as part of the Raymond team, as a pre-apprentice on our Golden State Expansion project, located in Anaheim. Lucia is an inspiration to other young men and women with aspirations for a great future, looking to find the right career path.