Resorts World Las Vegas is the first fully integrated resort to be built on the Las Vegas Strip in over a decade and features two 66-floor towers with 3,500 guestrooms, a 117,000 square foot casino floor, 5.5 acre pool deck (the largest in Las Vegas), 27,000 square foot spa, 70,000 square feet of retail space, and 250,000 square feet of meeting and banquet space. The LEED Silver-designed development also includes the Theatre at Resorts World, a state-of-the-art, 5,000-capacity, concert and entertainment venue with two private lounges, special access bars, and VIP opportunities.
Raymond was contracted by W.A. Richardson to complete work at the hotel towers and theater. On the towers, Raymond performed exterior framing, sheathing, weather and air barriers, and painting; and interior core and shell framing, gypsum wall board, taping, firestopping, painting, and wallcoverings (with prefabrication of interior metal wall panels). At the Theatre, Raymond performed framing, firestopping, drywall, finishes, painting, wallcoverings, and acoustical ceilings and treatments.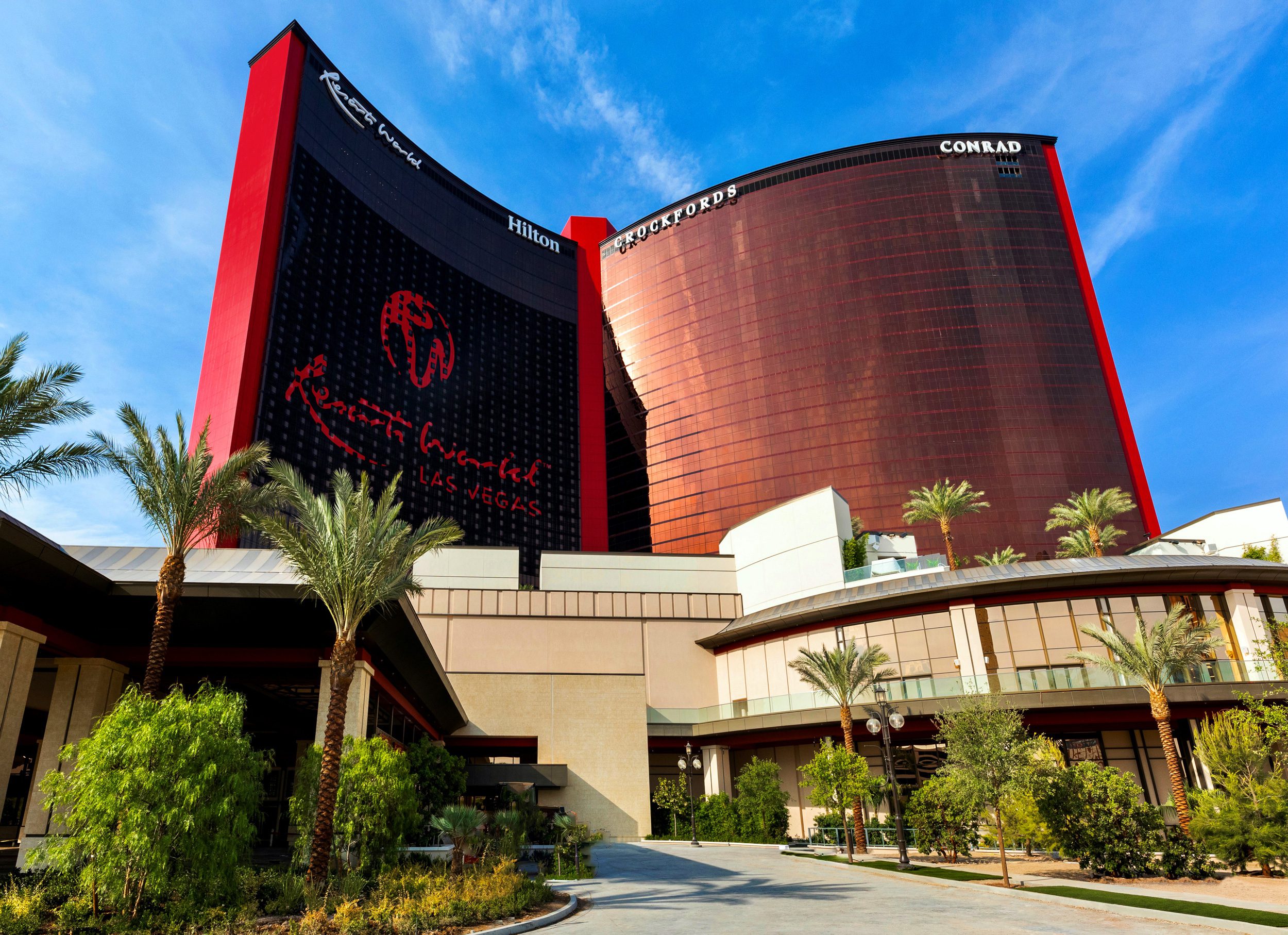 Highlights of the overall design/summary of project:
The project's West and East Towers consisted of 3,506 rooms including the core.
Exterior EIFS was completed on the Level 68 rooftop dog houses and walls.
Venetian plaster, special finishes, and millwork (including millwork wall panels, metal ceiling panels, mother of pearl and textile wallcoverings) were completed in the Palace Suites and Villas.
Level 5 finishes were used throughout.
The West Tower utilized prefabricated interior framing and drywall for 1,600 rooms and corridors. Design and drafting through preconstruction benefited project management staff and enabled utilization of laser layout, eliminating calculation errors. It also resulted in reduced field labor and reduced waste on the floors.
The West Tower's original design called out for wallcovering at the bed and TV walls. Design changes altered these critical light walls to paint. Raymond selected four paint manufactures and provided 12 mockups with three sheens per manufacturer for final selection of product.
Raymond's manpower reached 450 at its peak.
Raymond overcame challenges related to the COVID-19 pandemic, meeting skilled manpower needs, and maintaining production on a quickly moving project with frequent design changes. The fast-paced schedule and growing scope of work required outstanding coordination with the field, other subcontractors, and the general contractor.