The open-air SoFi Stadium is the first indoor-outdoor stadium to be constructed and the NFL's largest at 3.1 million square feet. Situated under one monumental roof canopy, the 70,000-seat SoFi Stadium and 6,000-seat YouTube Theater can simultaneously host different events.

Not your typical stadium, SoFi was designed as a 5-star resort with high-end finishes. Raymond performed framing, drywall, thermal and moisture protection, and finishes including Veneer plaster, GFRG fabrications, and acoustic plaster systems for Turner AECOM Hunt NFL, JVC.
SoFi Stadium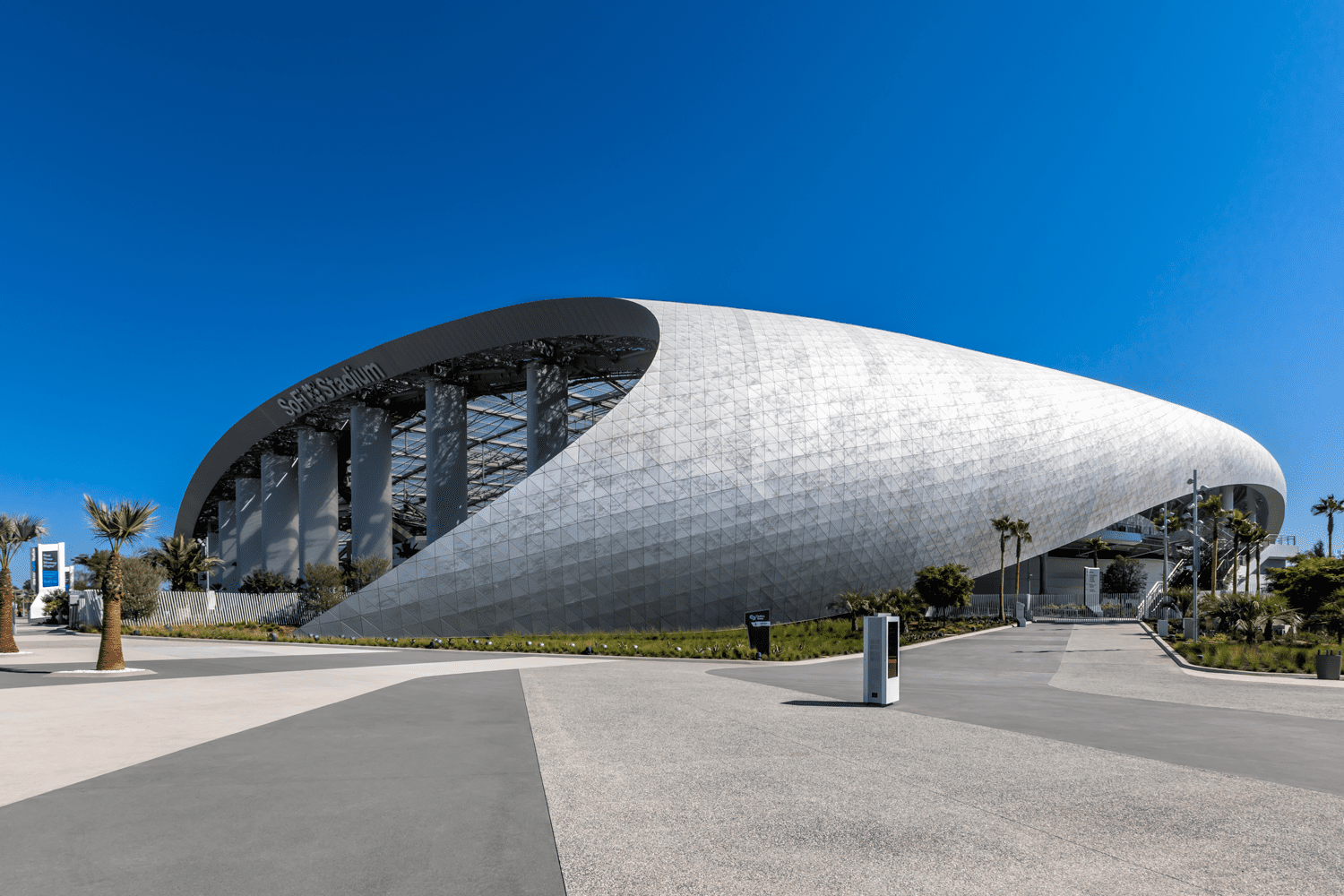 Framing | The project had 28′ 10″ and 31′ 10″ decks. The interior corridors had openings requiring high wind loads with plaster finishes creating very large studs with heavy gauges. In particular, the Moat Wall framing had continuous 68′ walls with 6″ 14 gauge, 3.5″ flange studs at 8″ on center, with large movement requirements.
The high decks required new safety measures to mitigate risk from cords in the air, obstructions due to structural steel and large buckling resistance braces, and install with other trades. QML layout was used for all of Raymond's scope of work.
The project's tall walls without structural support, coupled with heavy design requirements, created challenges. The studs on the project were massive in size and weight and had to be pulled up with different cranes and a hoist. Extensive coordination was required with MEP systems.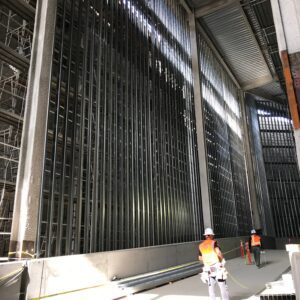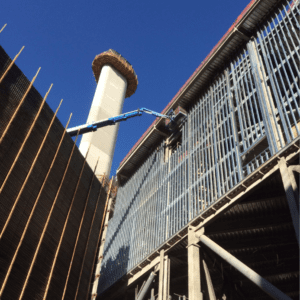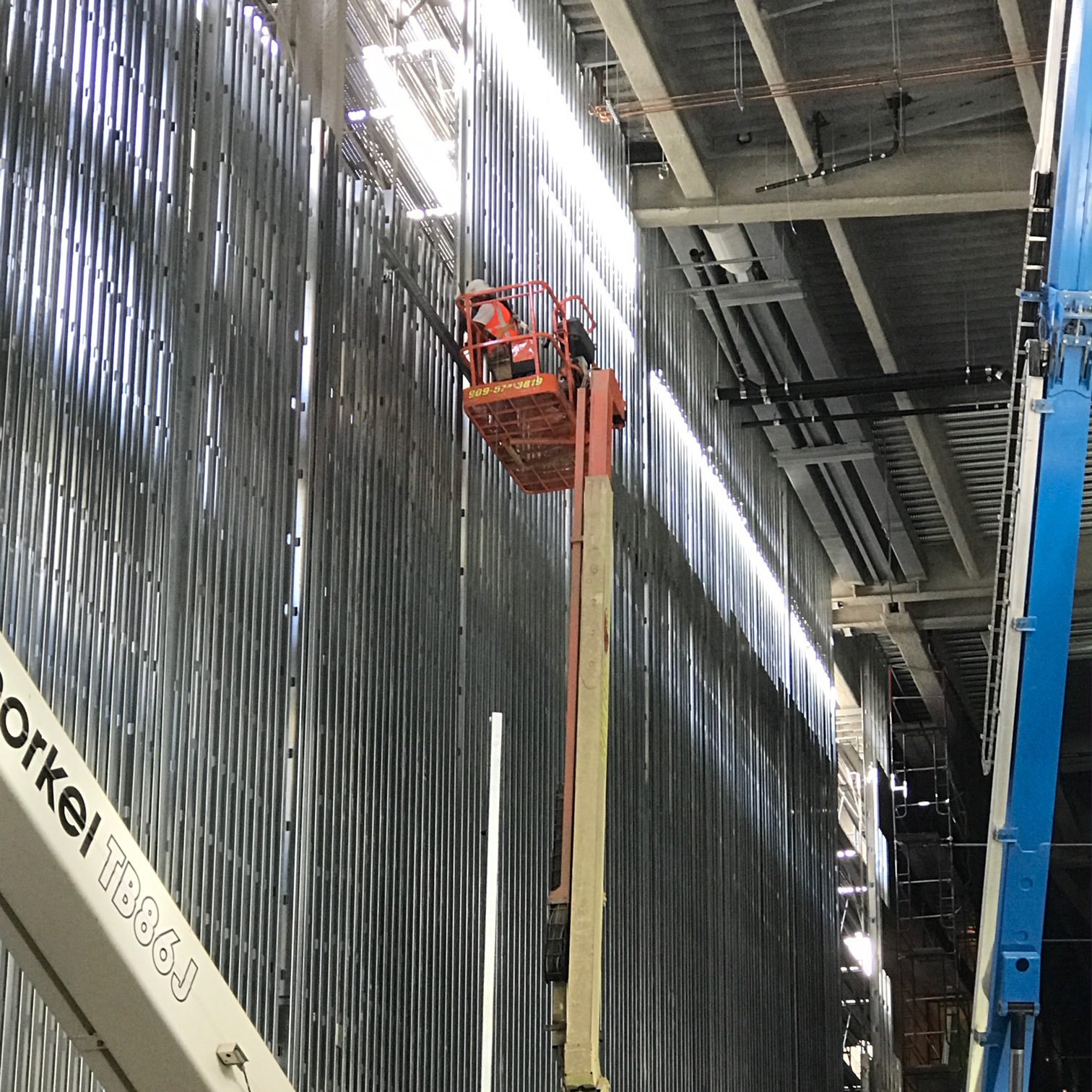 Drywall & Plaster | The project included the incorporation of GFRG Systems, Veneer Plaster, Acoustical Plaster, and high-end finishes from other trade partners. This was a challenging project due to the magnitude of the building, and demanding due to the design requiring more movement than most projects. Achieving such high-end finishes at this scale, with the movement design, was a challenge. The beauty of the finished product speaks of the expertise and craftsmanship that went into making this project a reality.
Almost 5 million square feet of drywall was used on SoFi Stadium. One wall alone, the Moat Wall, had over 1,200,000 square feet of board. Stocking was over 68 feet high in some areas, and the manpower involved to stock and install this size of drywall was significant. The movement design, once again, added to the challenges.
The scale and size of drywall made this a challenging project with very high expectations for quality. This project had an extremely tight schedule requiring an enormous amount of manpower.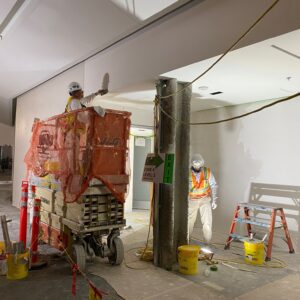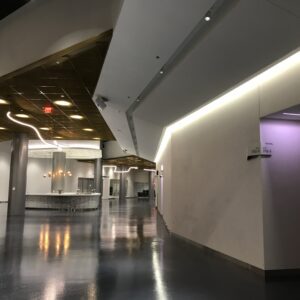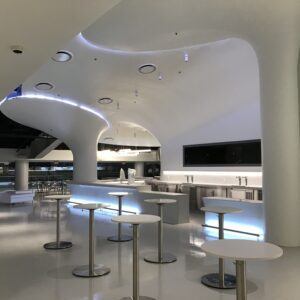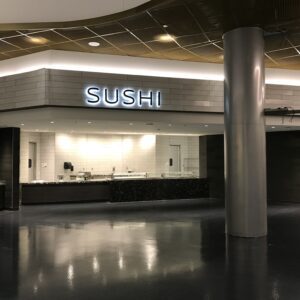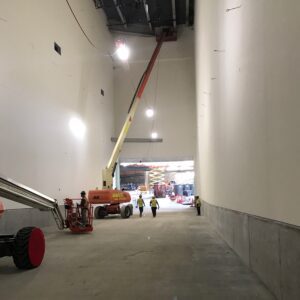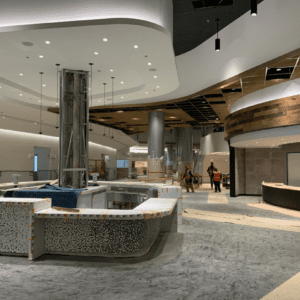 Ceilings | Ceiling scope involved extensive coordination with MEP systems and specialty finishes. Locker rooms to kitchen equipment, high-end finishes and restrooms in every suite. Ceilings were designed with acoustics in mind and required several types of acoustical finishes. Aesthetically, the ceilings were designed to mimic the shape of footballs throughout. In the Ram's and Charger's locker rooms, ceilings were themed with the teams Ram's horn and Charger's lightning bolt.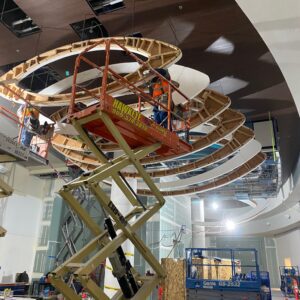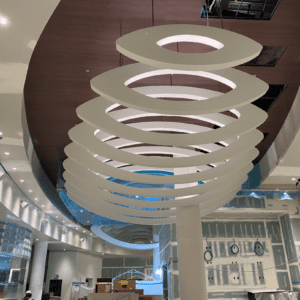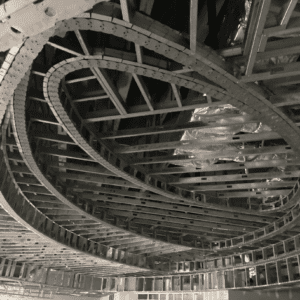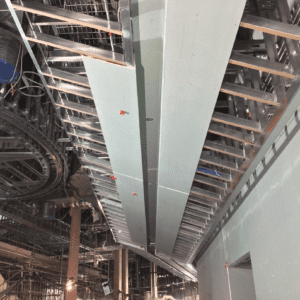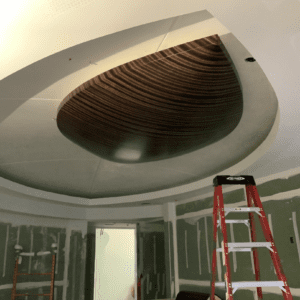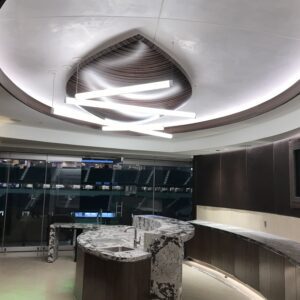 YouTube Theater | At 227,000 square feet, the three-story venue combines state-of-the art technology with luxury guest amenities. Raymond completed framing, sheathing, plaster, insulation and fireproofing on the new architectural wonder embedded under the same sloping canopy as SoFi Stadium (also completed by Raymond).
Difficulty on this project surrounded its massive scale, design, and fast paced schedule. The project's radius walls included each stud with its own individual radius and own design, no stud was the same.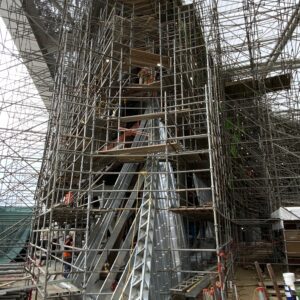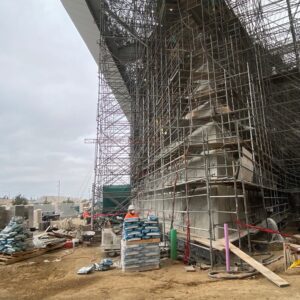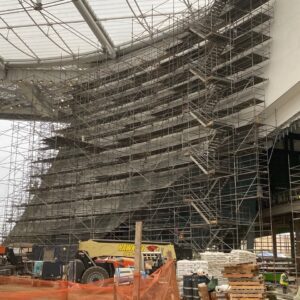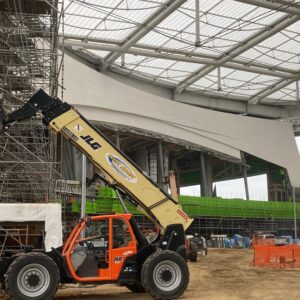 Facade redesign required completing 87,105 square feet of framing, sheathing, scaffold and plaster within a 2.5 month period. This forced a huge amount of labor to work 24 hours a day.
Thermal requirements, waterproofing, and the plaster system were a challenge based on the radius design of the building. Extra effort, money, time, and manpower were put into this project to make the building one of a kind, and exceed quality expectations.