Southwestern College in Chula Vista, Ca has added a new Performing Arts and Cultural Center to the northeastern portion of its main campus. The Center has been built to LEED Silver certification and includes a lobby, 500-seat theater, black box theater, music/dance studio, and classrooms.
Designed by Tucker Sadler Architects, the Performing Arts Center will support the students of Southwestern College and bring entertainment and theater culture to the local community. The facility will also accommodate the local community and host public events and cultural engagements.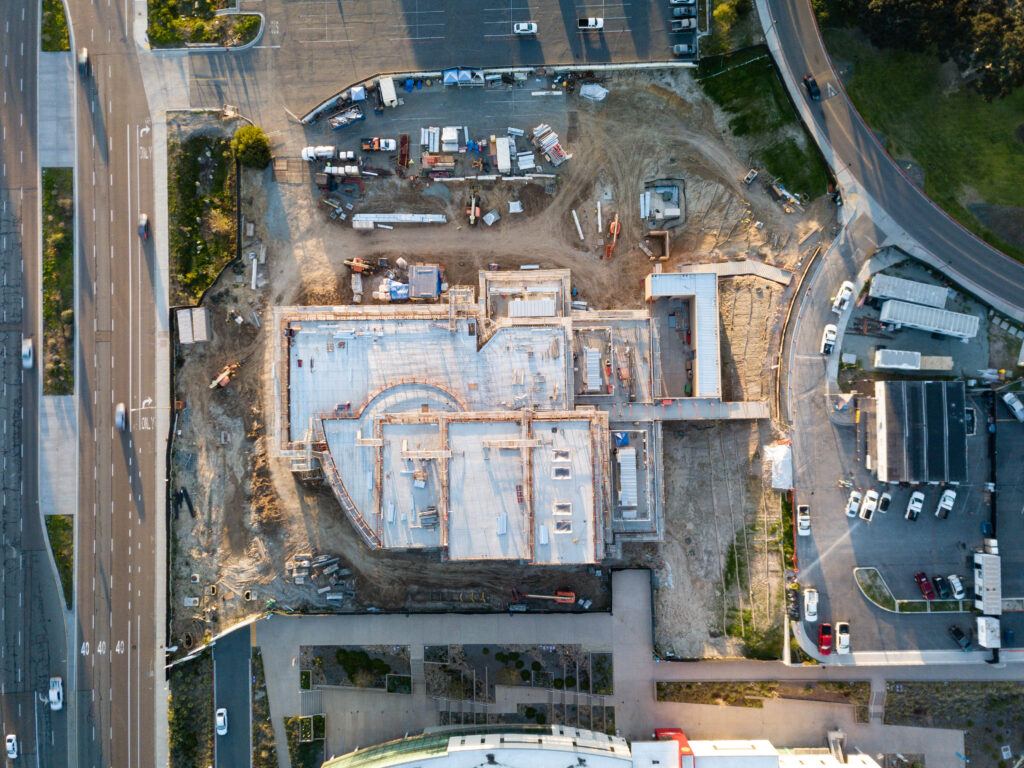 Raymond was contracted by Rudolph & Sletten to perfom the metal framing, sheathing, rough carpentry, insulation, fireproofing, plaster, gypsum board, acoustical ceilings, and fabric wrapped panels on the highly anticipated, 72,529 square foot building.
The project presented both exterior and interior challenges, from supplemental steel obstruction to extreme weight and length of studs. The interior of the building had no repetition with 50 foot tall walls (600S300 studs at 12 inches on center framing). Due to congestion above the ceiling, Raymond utilized a USG T-bar grid suspension system with a superior strength Main Tee spanning eight feet without hanger wires or other intermediate support. The building also required a significant amount of material on-site, with a small footprint for stocking.
The exterior of the building required over a mile of aluminum trims (6,200 linear feet total) and consisted of 60 foot tall walls with eight different levels of roofing requiring a plaster finish. To meet the fast pace of the plaster schedule, and avoid working out of sequence, Raymond created a one-pass exterior skin plan for waterproofing, paper, lath and plaster.
Pre-task planning and communication was especially important to create a safe environment and enhance productivity. Raymond held weekly in-house meetings to exchange ideas and coordinate material, manpower, and workflow. To realize tight production numbers, foremen ensured that each employee on their crew understood both daily and overall goals.
With safety as the top priority, the Performing Arts and Cultural Center was completed with zero safety incidents.