The UC Davis West Village Housing development occupies 34 acres and is comprised of nine, four-story, apartment buildings with indoor and outdoor community space and recreational fields. As the largest student housing community in U.S. history, West Village hosts 1,257 student apartments, having added approximately 3,300 beds for transfer students and continuing undergraduates of the UC Davis system. A 10,000 square foot community building houses a fitness center, multipurpose room and student support services.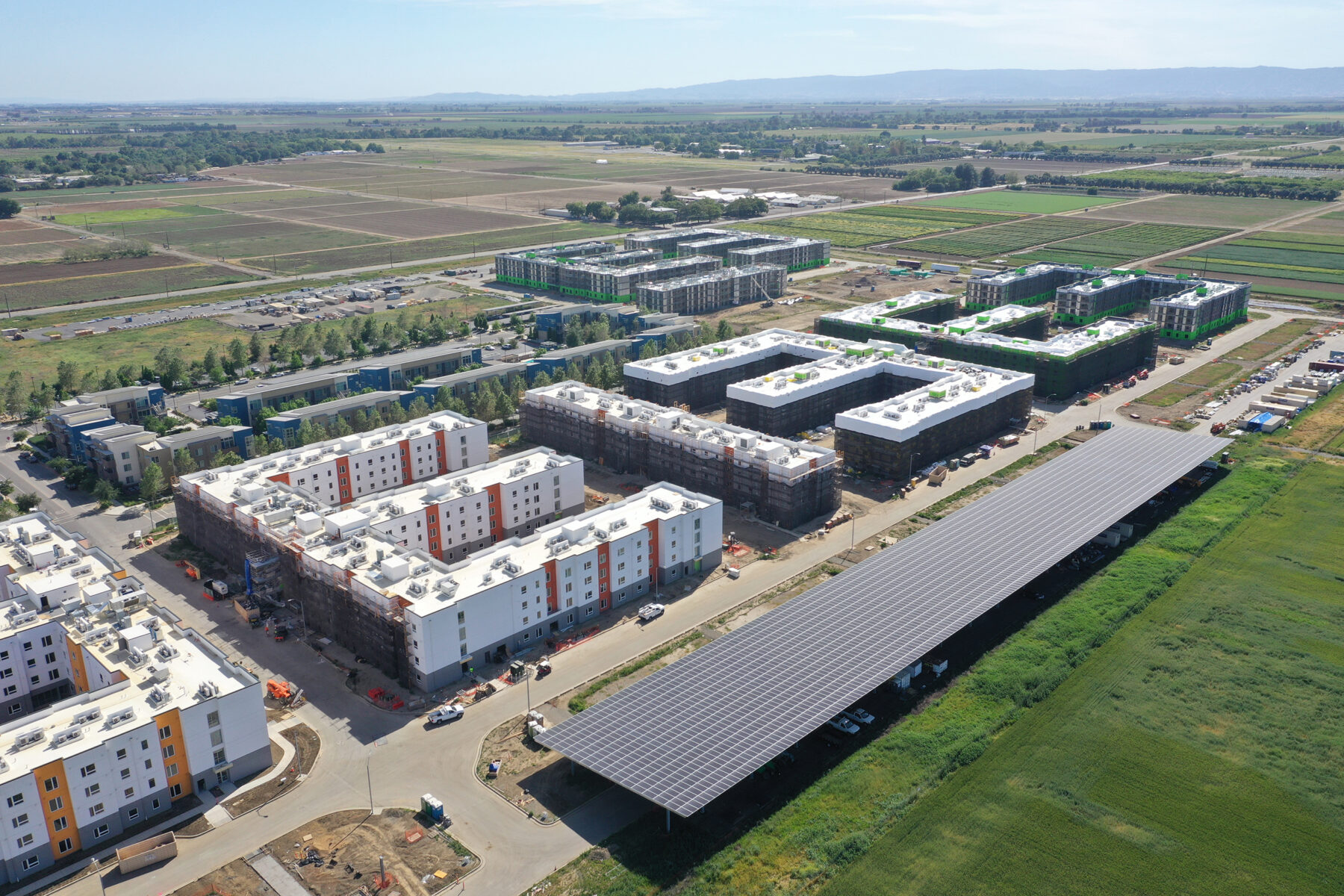 Raymond performed sheathing, firestopping, joint sealants, interior framing, and drywall assemblies for CBG Building Co.
A challenge of the project were delays, causing the interior buildout to start during the middle of winter. Due to winter weather, Raymond used Glass Mat products along with special WestPac taping products. Raymond used in-house BIM modeling to custom cut all exterior and interior drywall to the exact height and length, minimizing waste.
The logistics for this project were an extraordinary undertaking. Raymond managed the stocking of 875,000 square feet of drywall per month (218,750 per week) to stay ahead of schedule. In eight months, 7,000,000 square feet of drywall was stocked and installed. The project was noted for its cleanliness, especially considering the amount of drywall required.