The Westin Anaheim Resort is an 8-story, AAA 4-diamond hotel that includes 618 rooms, 47,542 square feet of flexible space, and 20,000 square feet of retail and restaurant space. Raymond (in a joint venture with Martin Bros.) was contracted by KCS West to perform the exterior framing, sheathing, waterproofing, lath, plaster, limestone/foam shapes, theming and precast products.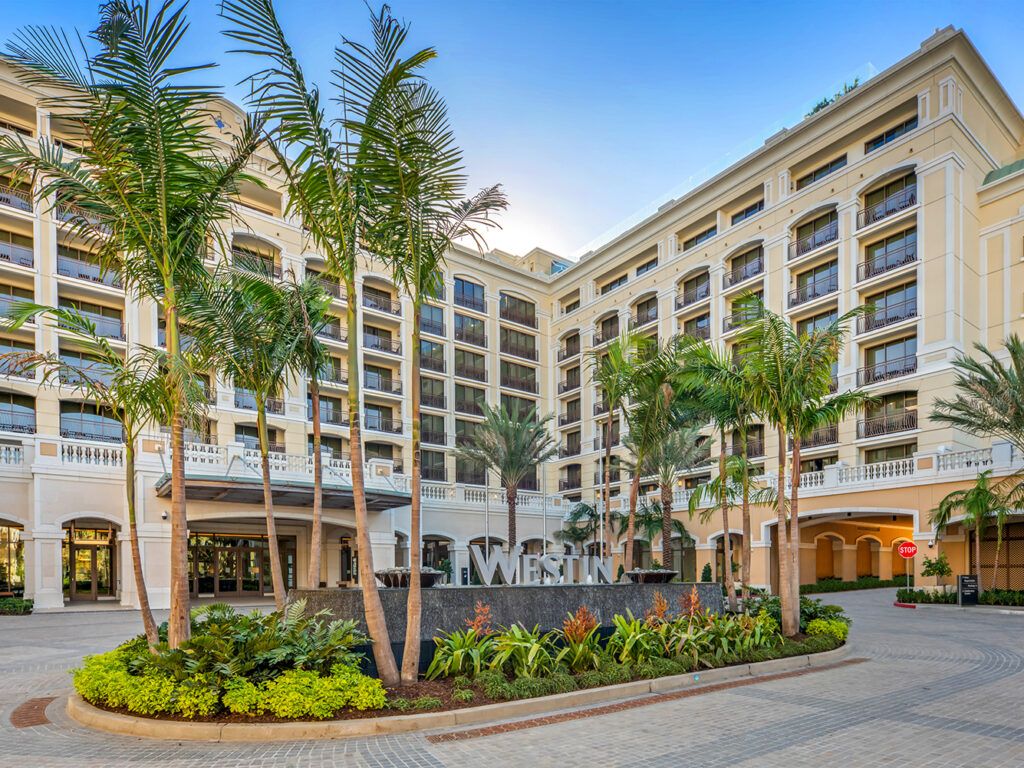 To help expedite the project's fast-paced schedule, Raymond/Martin used a variety of innovative methods and products:
USG ExoAir 430 was utilized on the exterior of the building, deleting many unneeded waterproofing layers and activities initially shown in the details. This allowed the building to be weathertight faster than a typical exterior waterproofed job.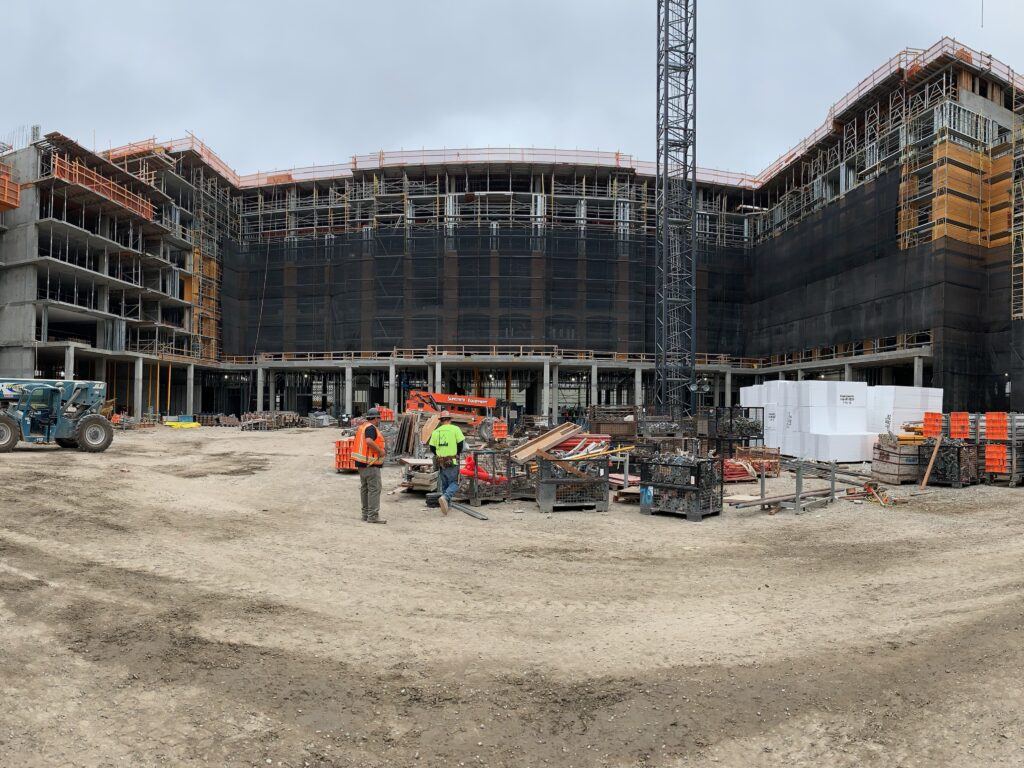 A BMI plaster silo system was used allowing plaster to be installed quickly, efficiently, and with a high-quality finish and appearance. Raymond/Martin had a total of four, 30-ton, super silos on site and nearly 30,000 yards of plaster was used.
At the ground level of the building, pre-finished limestone shapes were installed. Each condition was unique with its own dimension, thickness, shape and radius. Shop drawings with field measurements were created for every location.
Raymond, alongside Martin Bros., is proud to have been a part of this Westin development that brings a new level of luxury to Anaheim as the city's first 4-diamond hotel without a Disney affiliation.