Raymond's Southern California region has completed construction on 2nd & PCH, an open-air shopping and dining development located on the Long Beach Coast. This 220,000 square foot venue overlooks the marina and is now hosting many retail spaces like Sephora, Shake Shack, and Whole Foods. 2nd & PCH features many outdoor living areas with remarkable views, complimentary Wi-Fi, firepits, water features, lush landscaping, and more.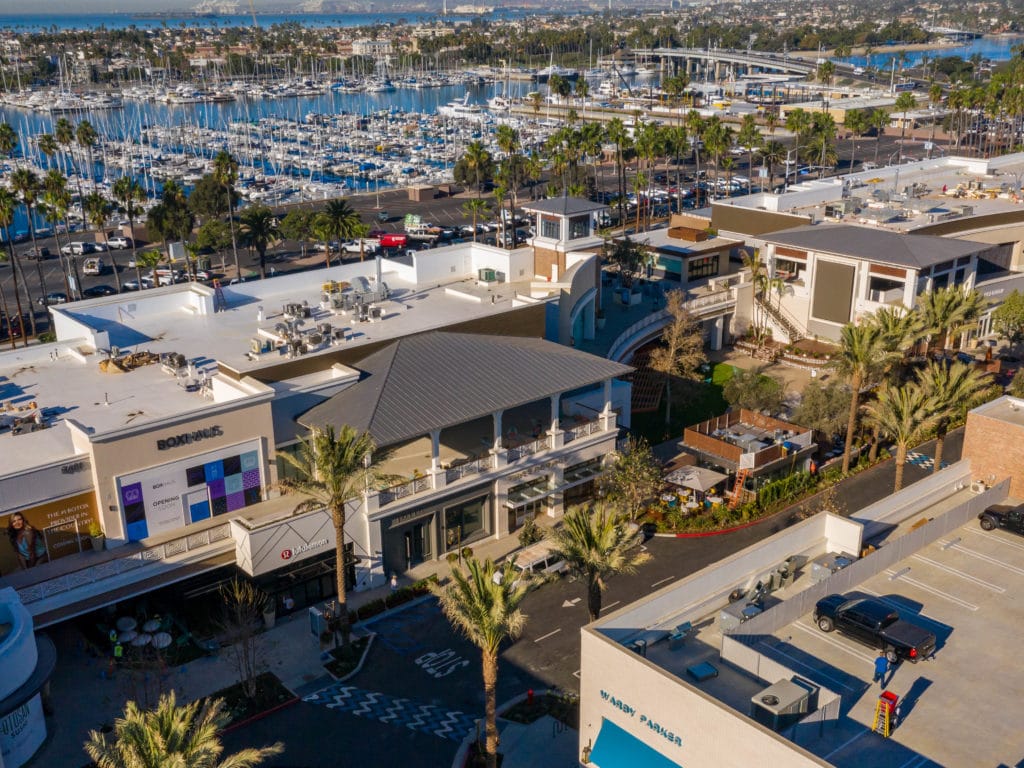 The resort-style character of the project can be seen through the architecture, and graphics created with skilled craftsmanship. Raymond was contracted by W.E. O'Neil to perform the metal framing, drywall, and plaster on the development, which consists of five buildings each with a different design. With ongoing design changes, Raymond's in-house engineering department was vital in revising shop drawings and calculations as the project progressed. Design changes also led to numerous overtime hours in the field. Raymond craftworkers worked diligently to keep the project on schedule while maintaining the level of quality expected of Raymond. As you walk the project, quality construction is evident from the image smooth plaster finishing to stone base and caps throughout.
Open, and continuous, communication internally, as well as among other trades, the general contractor, and architect was key to keep the 2nd & PCH project on schedule while preserving the architect and owner's vision.