The JW Marriott Anaheim Resort is an 11- floor, luxury hotel located next door to the Anaheim GardenWalk, and close by to Disneyland/California Adventure, Angel Stadium, and the Anaheim Convention Center. The new resort is part of an ongoing billion-dollar  development known as The Platinum Triangle, which includes the continued urbanization of the district of Anaheim. With an anticipated opening in the spring of 2020, the JW Marriott will boast 466 guestrooms, several meeting rooms, a large and junior ballroom, swimming pool, rooftop bar, a variety of different types of suites, and more.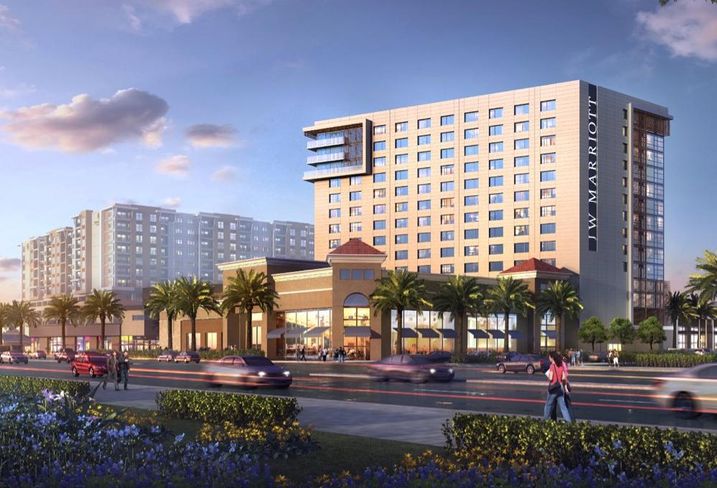 Currently on the project with W.E. O'Neil, Raymond's Southern California region is completing the interior and exterior framing, drywall, taping, waterproofing, lath & plaster, fireproofing, and specialty plaster. With a very fast and demanding project schedule, teamwork and coordination between the general contractor, as well as all subcontractors, has been vital from the start. At the peak of construction, Raymond has had close to 230 employees working on site, far exceeding the anticipated manpower load.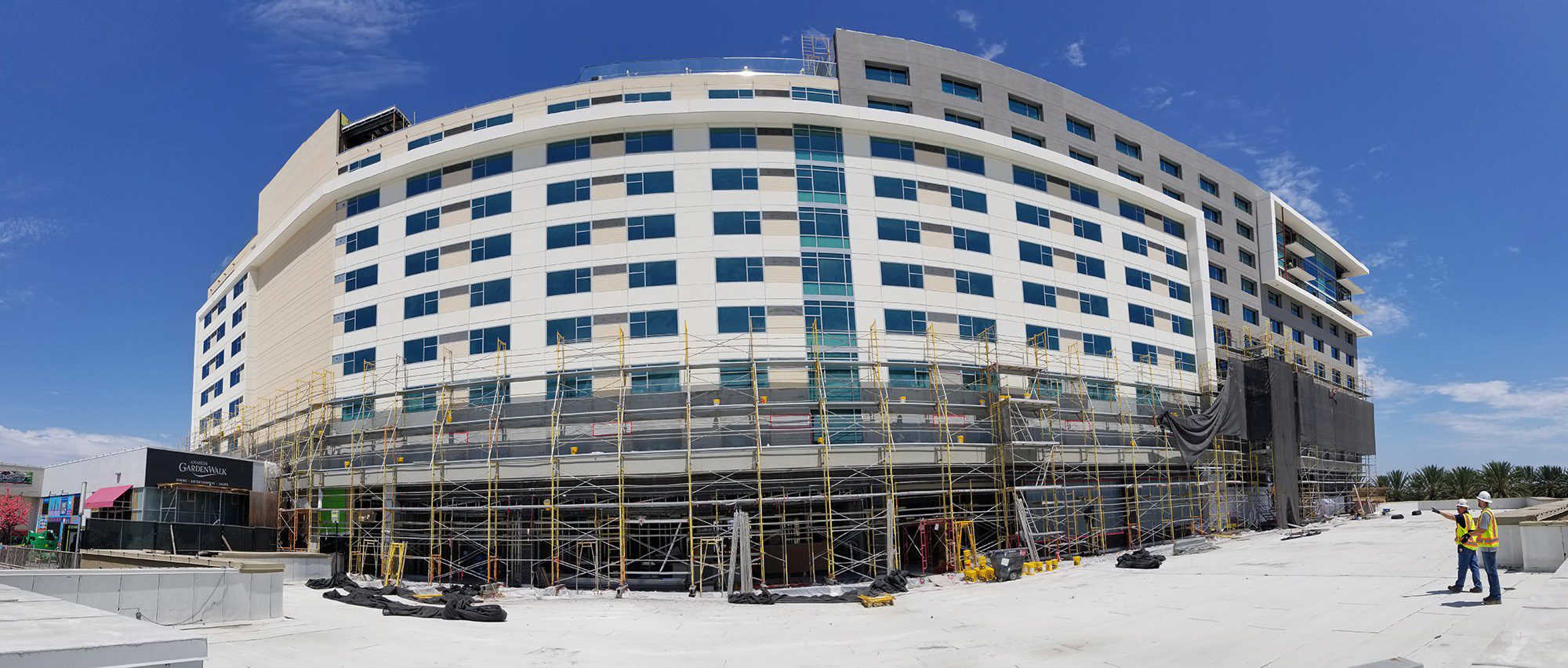 Expectations have been set high for this AAA rated 4-diamond hotel, and project team members have been eager to deliver. Acrylic plaster, windows, and metal panels clad the exterior, and specialty plaster, cloud ceilings, and decorative wall coverings highlight the interior lobbies and guestrooms.
The JW Marriott Anaheim will ultimately welcome more visitors to the City of Anaheim and offer higher end stays and experiences then currently available. Raymond is proud to be a part of this project and the all-around revitalization of Anaheim.