The Uber Mission Bay project, located in San Francisco, included the tenant buildout of two buildings. Building-1 with a total of 11 floors (10 floors of office space and a first-floor childcare facility) and Building-2 with seven floors of office, meeting, kitchen and dining, and welcoming/event center space.
Designed by RMW Architecture and ZGF Architects (childcare facility), the buildings showcase a modern appeal and, with the end user in mind, feature indoor atriums, water features, specialized lighting, and advanced technology.
Raymond was contracted by Truebeck Construction to perform the metal stud framing, intumescent and cementitious fireproofing, sound insulation, drywall, and interior plaster on the two buildings. Raymond also installed custom metal break-shapes, tapeable linear light fixtures, drywall insets, soffit assemblies, and radius walls and soffits.
The buildout included two new bridges to connect the buildings on the third and seventh floors. The installation sequence of the bridges created a challenge for the application of fireproofing due to limited access to the steel. Raymond used intumescent fireproofing, as opposed to typical cementitious in this area, to accommodate clearance issues and achieve the required fireproof rating.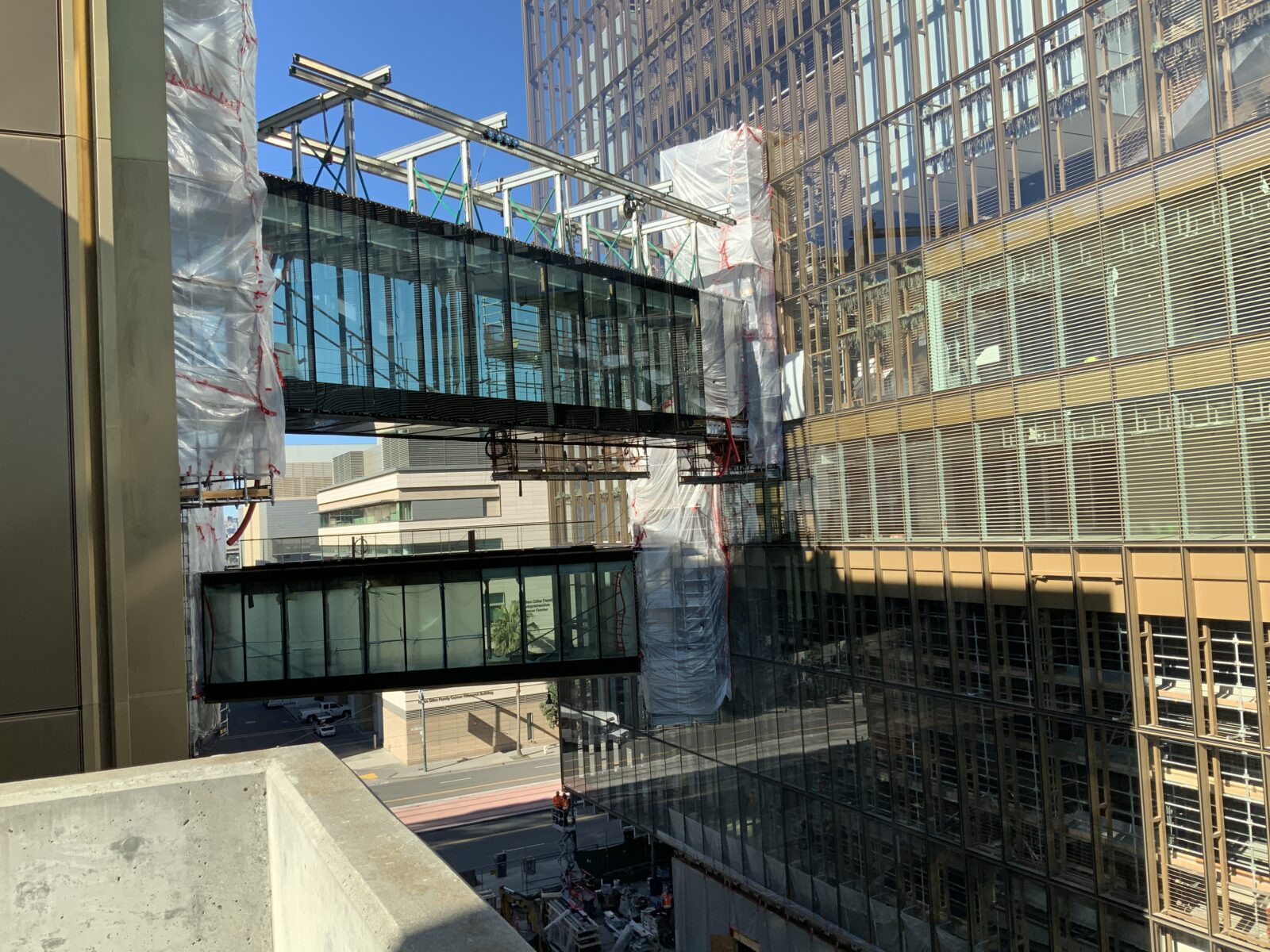 Raymond designed, and had manufactured, several custom metal break-shapes from curtain pockets to floor transitions. A creative design satisfied the finish requirements while also eliminating as many seams as possible for a visually appealing install.
Raymond's drywall integrated with millwork on nearly every level using aluminum reveals and trim transitions. Venetian plaster was installed on mostly curved walls and in high traffic areas. Both systems required a high level of detail, preplanning, and communication.
The Covid-19 pandemic brought many challenges to the project. Raymond, the general contractor, and other trades all found creative methods to speed up certain processes and mitigate schedule impacts.