Raymond has received four Association of the Wall and Ceiling Industry (AWCI) 2023 Excellence in Construction Quality Awards. These awards recognize outstanding performance in construction quality among all AWCI members across the U.S. and abroad.  Raymond accepted these awards at the recent AWCI Convention in Las Vegas, Nevada.
Kathleen MacDonald High School | Interior Prefabrication
Hermes at South Coast Plaza | Small Projects
Resorts World Theater | Steel Framing
The Grand LA | Stucco
In addition to the project awards, Raymond's San Diego region was honored with Excellence in Construction Safety for contractors with fewer than 500,000 man-hours in 2022, recognizing the region's outstanding safety statistics and employee safety program.
Congratulations to our project teams for exceptional performance and dedication to safety and continuous improvement.
Kathleen MacDonald High School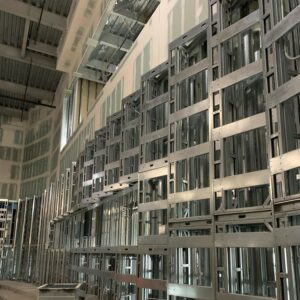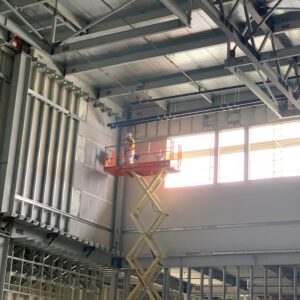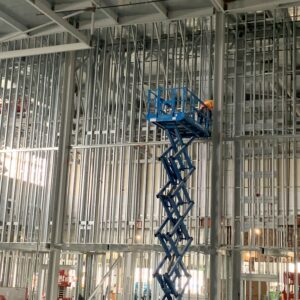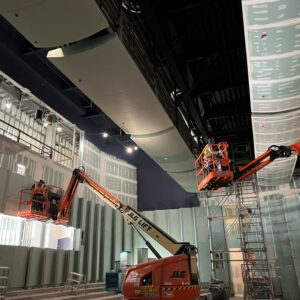 Preconstruction for Kathleen MacDonald High School started in September of 2020 and construction began January, 2021. Raymond was contracted by Swinerton Builders to perform interior and exterior work, including: Cold Formed Metal Framing, Fire and Smoke Assembly Identification, Thermal Insulation, Weather Barrier, Applied Fire Protection, Joint Firestopping, Access Doors and Panels, Gypsum Board Assemblies, and Non-Structural Metal Framing.
Raymond used prefabrication throughout the project, including prefabrication of wall and ceiling sound reflectors, welded jamb studs, and exterior and interior headers and sills. Prefabricated framing was used in very specific areas to benefit complex interior and exterior framing details. Learn more about Kathleen MacDonald High School.
Hermes at South Coast Plaza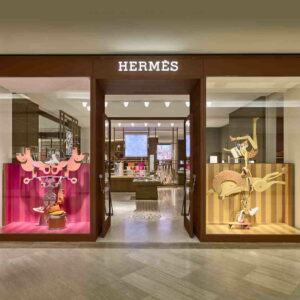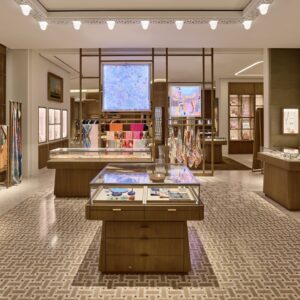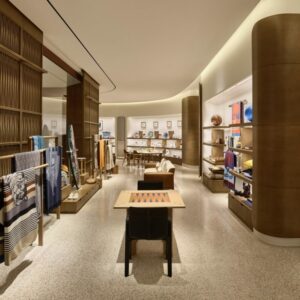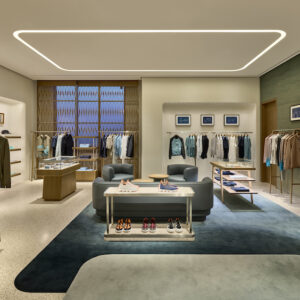 The design of Hermes South Coast Plaza incorporated a diverse and complex blending of materials. An elevated level of difficulty existed around layering these dissimilar materials within shared assemblies and a radius layout. Raymond completed interior metal stud framing, exterior façade metal stud framing, exterior gypsum board sheathing, interior drywall, GFRG finishing, acoustical batt insulation, and installation of hollow metal door frames for Hirsch Construction.
Resorts World Theater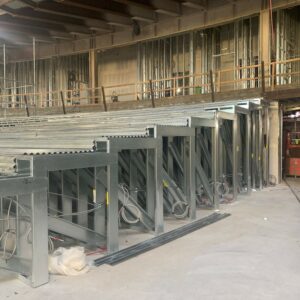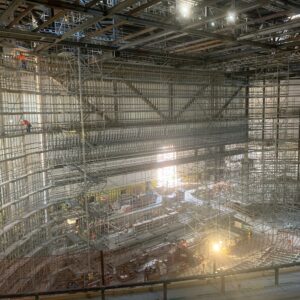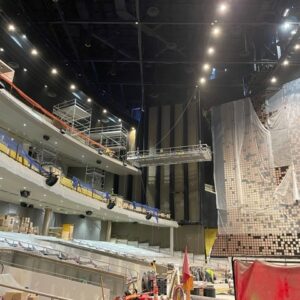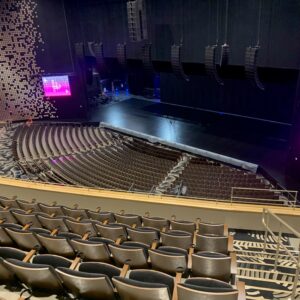 Resorts World Theater in Las Vegas is a state-of-the-art, 5,000-capacity, concert and entertainment venue with two private lounges, special access bars, and VIP opportunities. Raymond was contracted by W.A. Richardson to complete framing, firestopping, drywall, finishes, painting, wallcoverings, and acoustical ceilings and treatments.
Highlights of the steel framing portion of the Resorts World Theater project include:
Raised seating framing utilizing FRAMECAD Technology.

Difficult, long radiused ceilings combined with required flawless finishes.

Interior 60' tall walls with non-typical splicing engineered details.

Flat ceilings used Armstrong suspended ceilings.

Balcony ceilings included radiuses and angles that used a combination of Armstrong and traditional framing.

Proscenium wall was hung from steel trusses (40+ feet in length).

Flex Track used throughout on radius walls.

Open Cell Ceilings and framing were unique details used at the audio rooms and audience chambers.
The Grand LA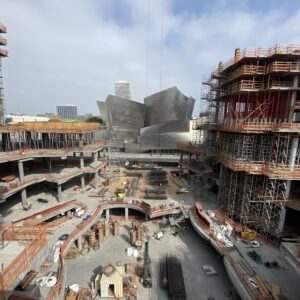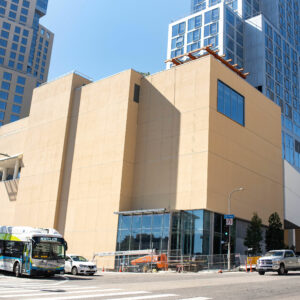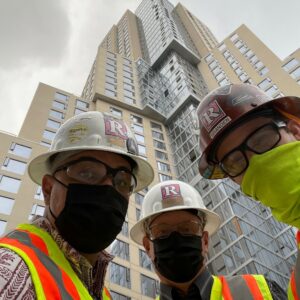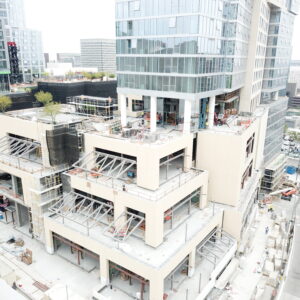 The Grand LA is a Frank Gehry designed, mixed-use development at the core of Downtown Los Angeles's landmark cultural scene. The two-tower development includes a hotel, residential units, commercial and restaurant/retail space, and grand public spaces. Raymond provided framing, sheathing, weather barrier, and over 30,000 yards of a four-coat plaster system for the Podium levels, roofs, amenity decks, and various transition decks. A direct-applied Exterior Finish System was provided for all plaster lids and many columns on the job. Learn more about the Grand LA.